·
Cafe Founder & VTX lover
Discussion Starter
·
#1
·
Friday:
Our route:

We started our day on Friday leaving home at 8:00 with the odometer reading 15625 and headed to my work to meet with Goldsmith and Green Ghost…arrived right on time and they had just arrived. We headed out to Greer SC to meet up with Skull1300 & Greg-in-Charlotte…
We arrived at the Handee Mart in Cleveland SC right on time at 11:31….deadline now over and we could sit back and relax the remainder of the day. We had lunch while there, talked a little (common thing on our rides…lol) .
Billy, Boop, & Brenda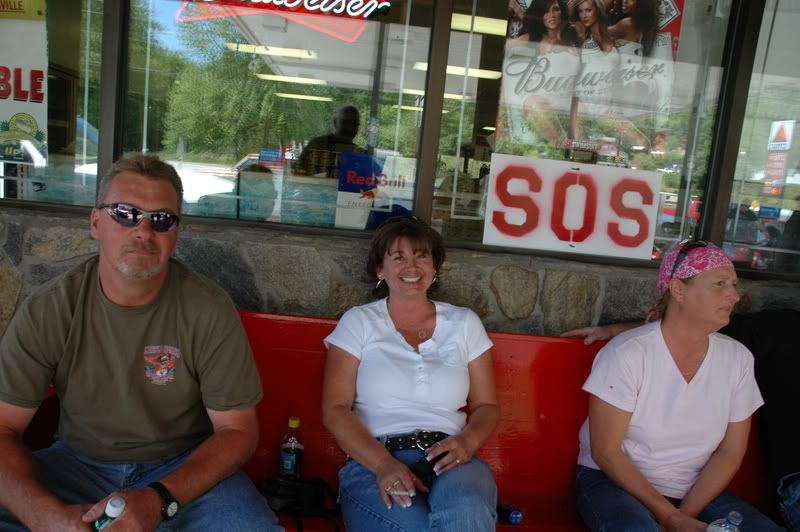 Heading out from the Handee Mart
Bonnie and I stopped on the way to the top of Caesar's Head for a look at this big rock….cool view.
Here is the view from the top of Caesar's Head
We had got separated from the front group so it was catching up time…we headed toward Brevard to find the front of the group. Here a shot of the posse cruising the mean streets of Brevard NC….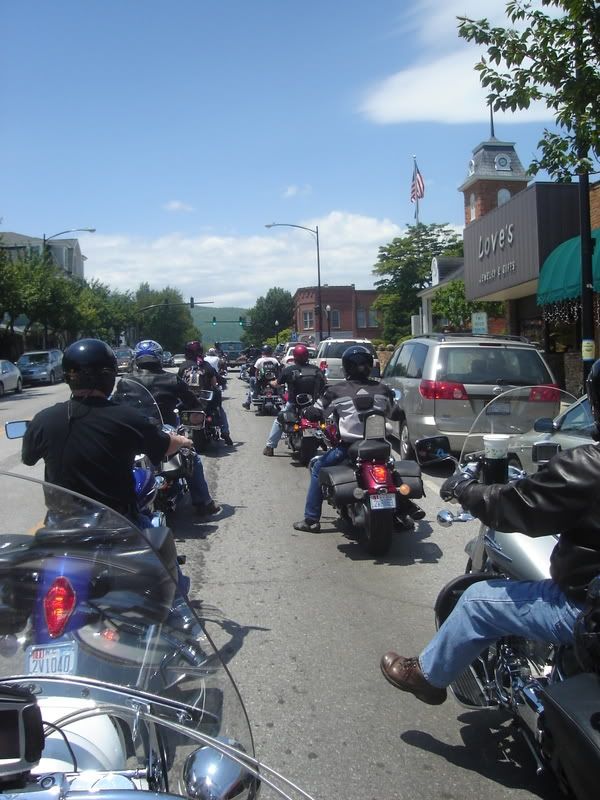 Our next stop was Looking Glass falls…
Me and my girl….
The gang…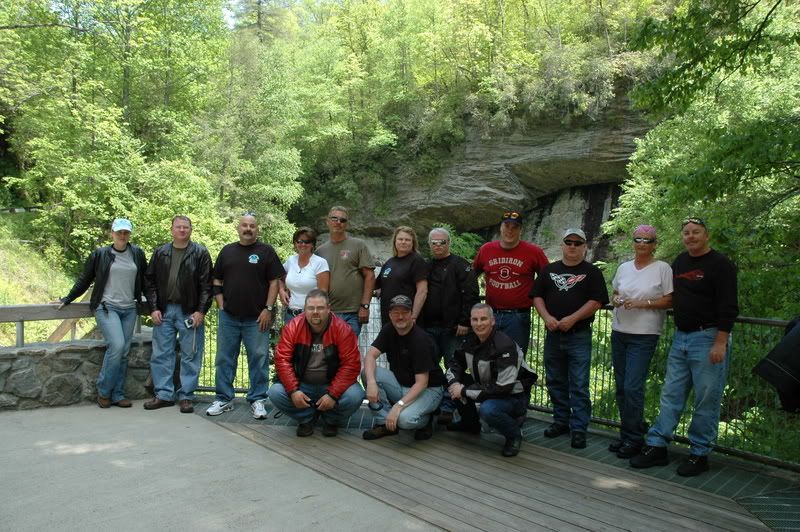 After the falls we were onward to the Blue Ridge Parkway. We stopped at the highest elevation on the parkway at 6053'; meet up with Billy's friend on his Valk and then the Parkway to Maggie Valley.
Saturday:


Our route:
Saturday is our day for the Dragon and the Smokies, we left shortly after 9am rode through Cherokee NC to meet with Raye, then up US 28 past Fontana, across the "Hellbender" to the bottom of the Dragon.
Fontana Lake:
The back of JDT3's sweet hot rod retro…
We spent a little while at the store shopping and goofing off. Saw the sweet 1967 Honda 450 on the way in and had to get a shot of it. Also saw this bike that was painted with truck bedliner, it looked very cool.
Here is a group photo…
Then to the Dragon, the Foothills Parkway, lunch, and on to the Smokies.
Foothills Parkway looking over Tennessee
Going up into the Smokies it got a little "chilly", we had to stop and put on some coats.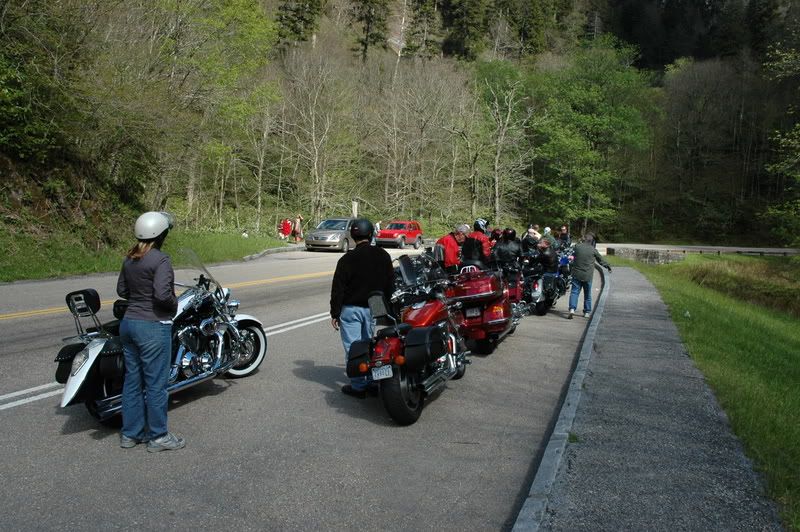 Last stop of the day we are back on the Blue Ridge Parkway between Cherokee and Maggie Valley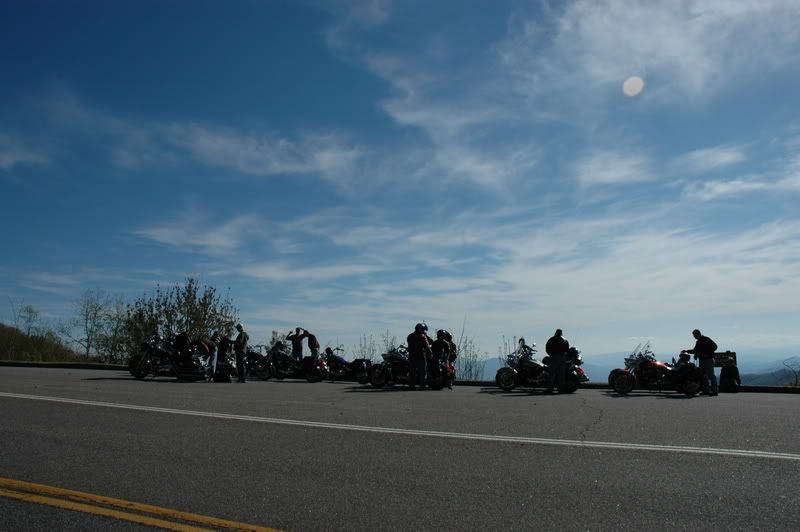 Saturday night some stayed at the hotel and had dinner, some of us went to a suggested local seafood restaurant for dinner.
Sunday:
Our Route: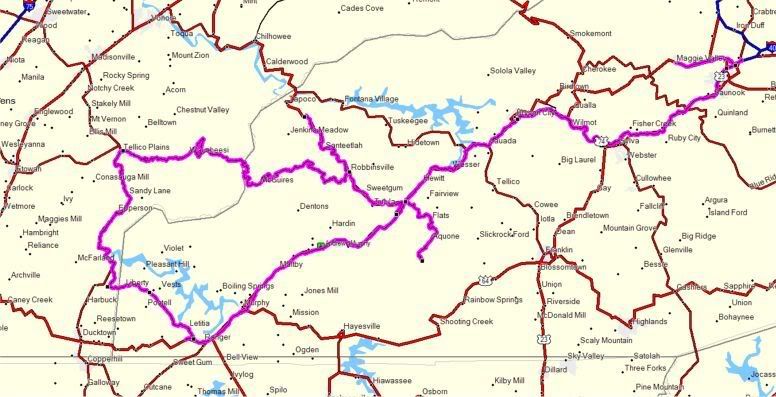 The longest day of the weekend today we plan on riding the Cherohala Skyway and hit US 74 is 129 up to Robbinsville NC. After a little detour we stop and fuel up in Robbinsville, and then head up the Skyway. The road up to the Skyway had quite a bit of gravel on it, we had to be very careful all the way to the start of the Skyway, once n the Skyway I was loving it, what an amazing road.
(Bald is beautiful!)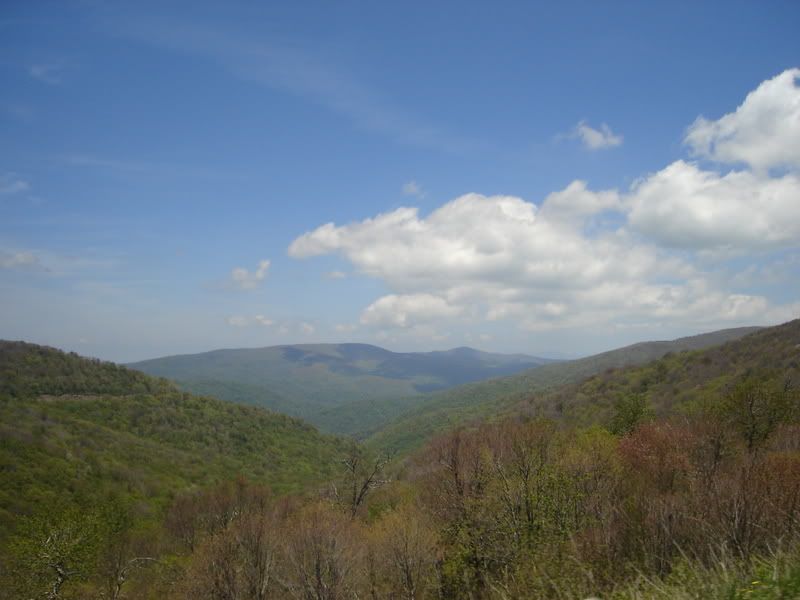 We had a small snack in Tellico Plains TN, finally decided on a route back and Andy (Grin) lead the way down route 68 which was also a very nice road, I scraped my floor boards on 68 more than I did on the dragon, mainly due to the speed we were going trying to catch Grin. Near Murphy NC we split from Grin and he and his friend headed home and we headed toward MaggieValley.
I wanted to show Bonnie Wayah Road so we along with Goldsmith and RidinAgain split there and rode up to the lake. Here are a few photos from the falls on Wayah Road.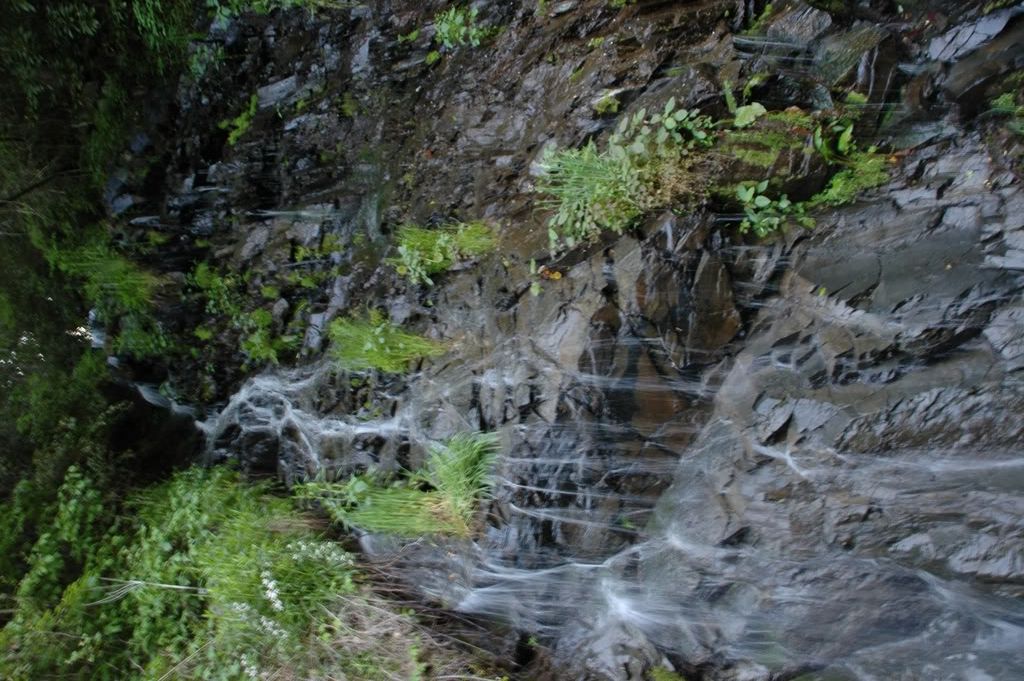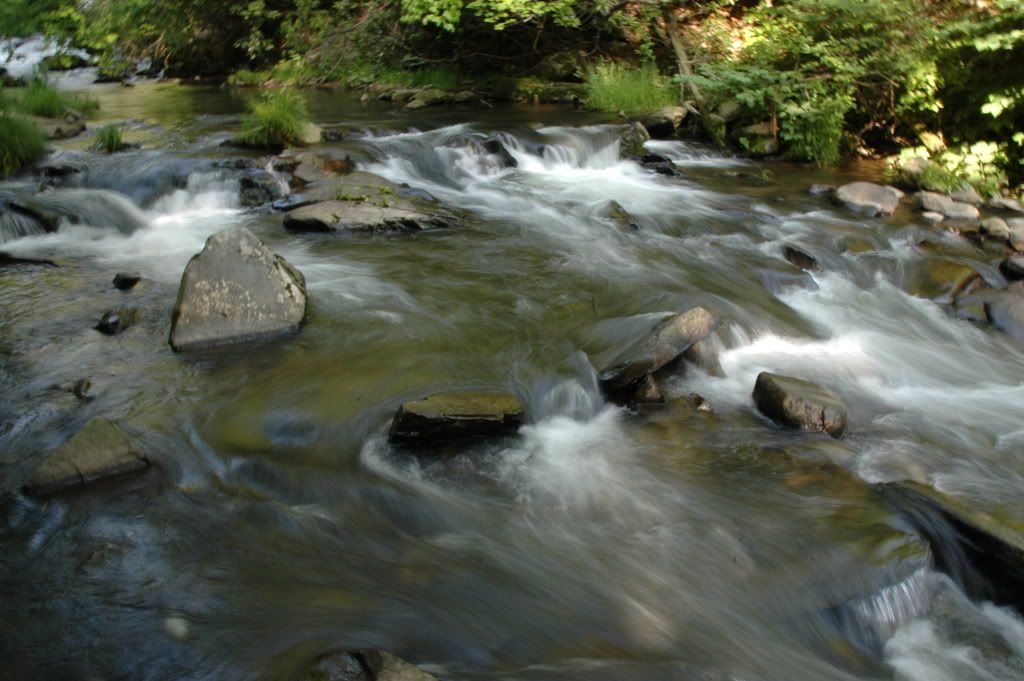 My bike beside Goldsmith's bike on Wayah Road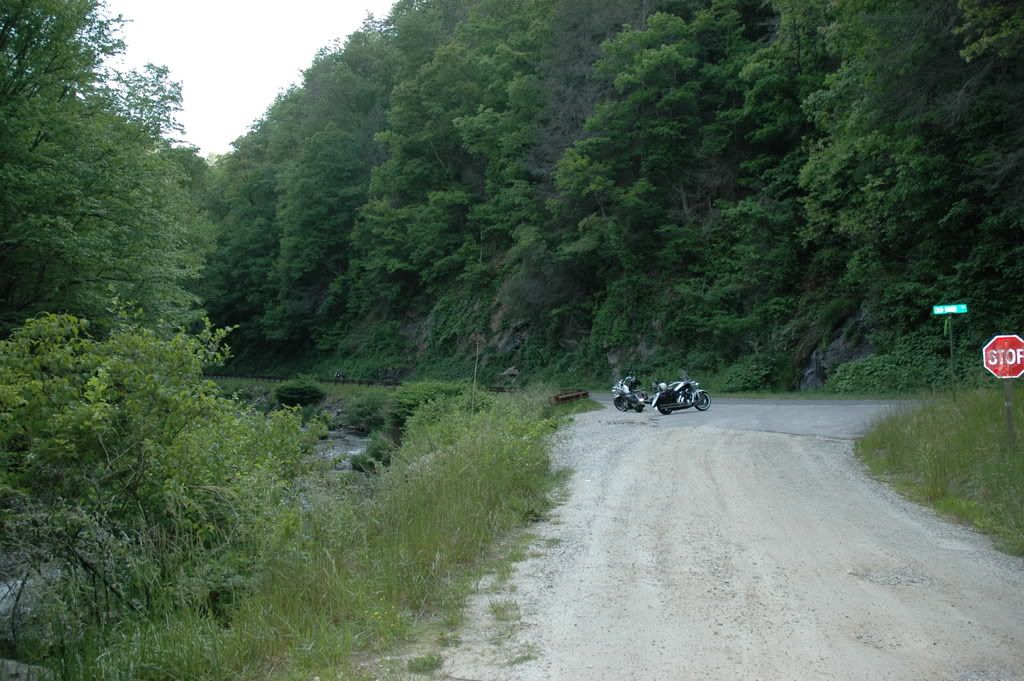 The remaining group at Sagebrush for dinner Sunday night…this is a tired group…lol
Monday:
Skull1300 & his wife, Goldsmith, and Bonnie & I headed over to the Wheels in Time motorcycle museum for a visit. Very nice place which is moving this year, if you want to go better get on it, next year it will be in Arizona.
Indian snowmobile…VERY COOL.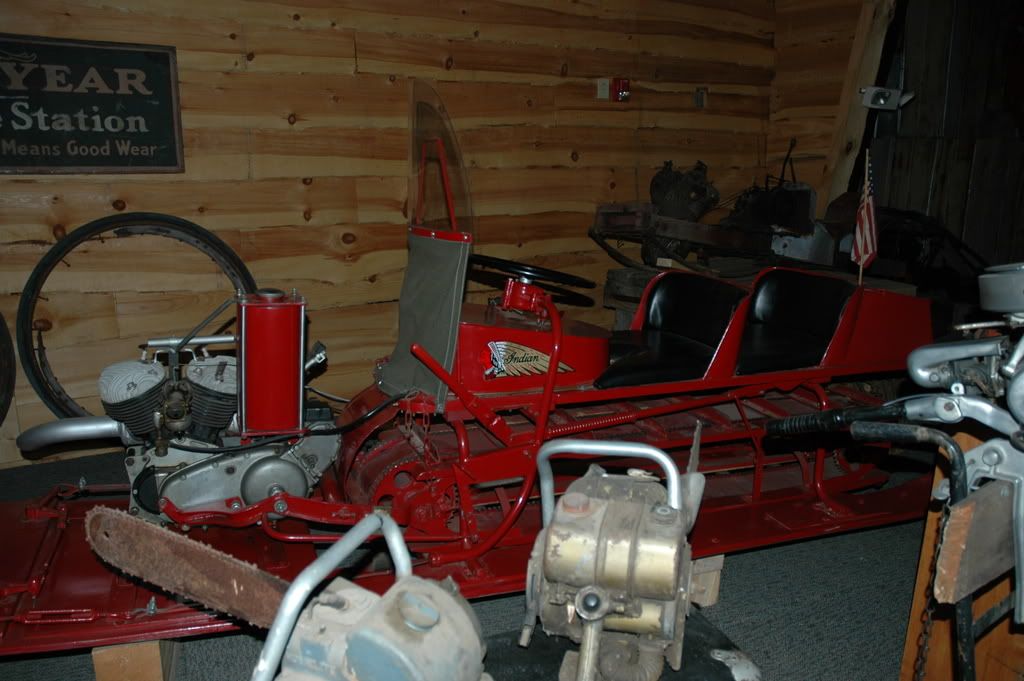 World's first jet ski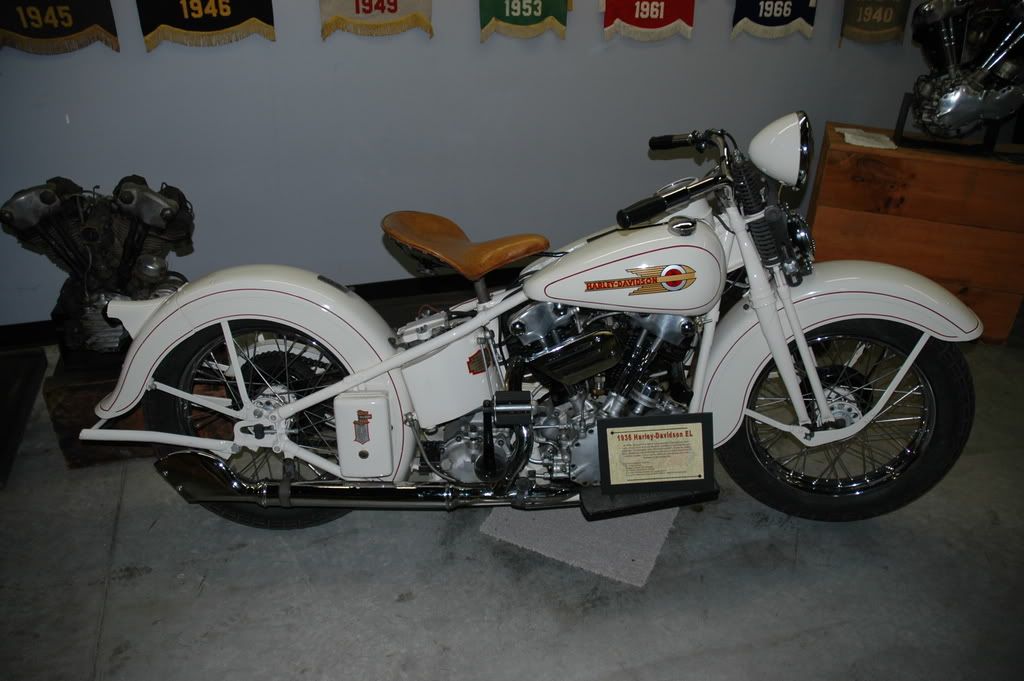 We then goofed off the rest of the day and made it home 1024 miles later. We tried to watch a movie but I didn't make it and fell asleep. It was a great 4 days riding and this was our biggest group by far, thanks to all who attended and Bonnie and I had a blast.