Discussion Starter
•
#1
•
A while back I posted a cry for help in finding the metric equivalent of an SAE wrench size.


This was all in prep for buying a socket to remove the Triple Tree Steering nut on my Shadow Spirit 750.

I was changing out the stock risers for some 8" Scootworks PhatRiser III's. This required the removal of the tree to reroute cables behind the tree to give enough slack for the enormous move up and back. 1 3/4" up and 2 1/2" back.

Got all the info I needed and got the socket purchased..

Below is a Picture account of the install.
ScootWorks PhatRiser III Install ...

First off please excuse the pictures. I was taking them in the barn with the door open or closed. The time of day it was the sun was pouring in the door. I tried black and white and several combinations of color angles and settings, just not good pictures. Either too much light or not enough.

This is a picture account of the install of the PhatRisers. The change is 1 3/4" up and 2 1/2" pull pack. The entire project took about 2 1/2 hours. Did the whole thing alone except for the reinstall of the bars. Had an assistant help me hold them in place while the riser clamps were reset and tightened. Everything went as advertised. Install went off with a hitch. Very unusual for me ....

The result is great. Much better position for the hands and arms. May have to loosen the riser clamps and adjust the bars up or down some for optimum positioning. I did about 10 miles on the bike and really did like the feel. Wife probably won't get her turn until after Thanksgiving. Too much going on tomorrow and the weather is going to turn bad for about a week. So we will have to wait on her true opinion.

Also I am going to have to loosen the clamps and the riser bolts and straighten the bars. The are a little of parallel and I am going to have to lower the left grip level about 1/2 to 3/4 of an inch. Never thought about that. I guess the risers twisted just ever so slightly as I tightened them into place and has the bar out of level. Lesson learned.

Bike on the jack ready for breakdown.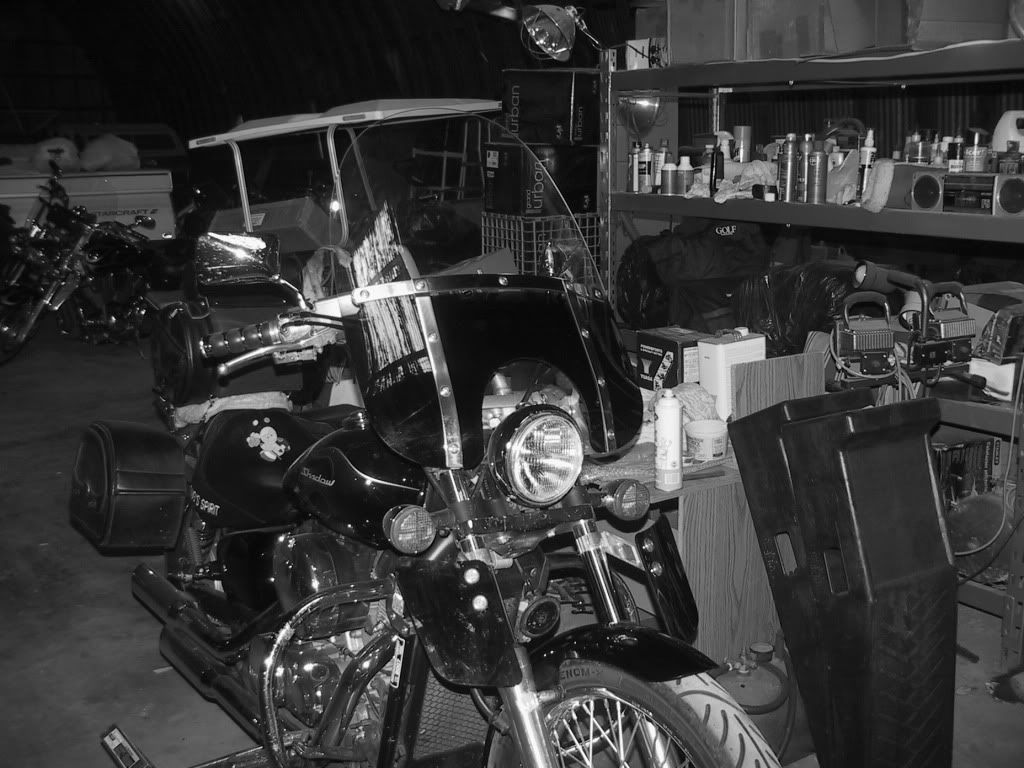 Wheel Strapped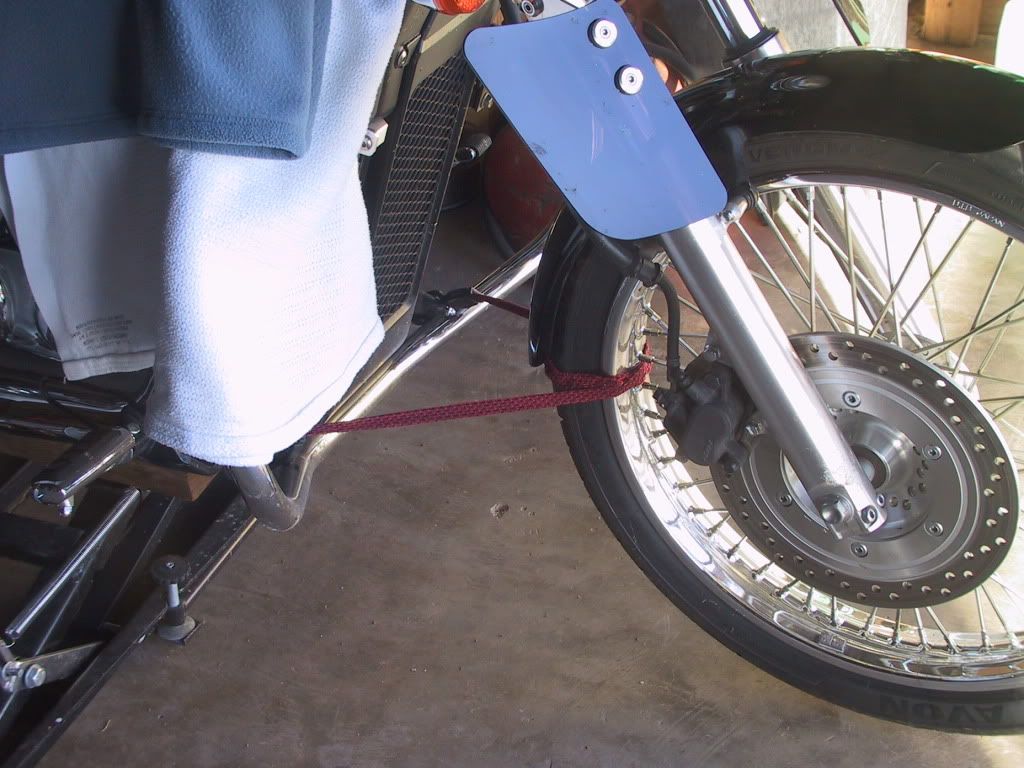 Removal of Tool Bag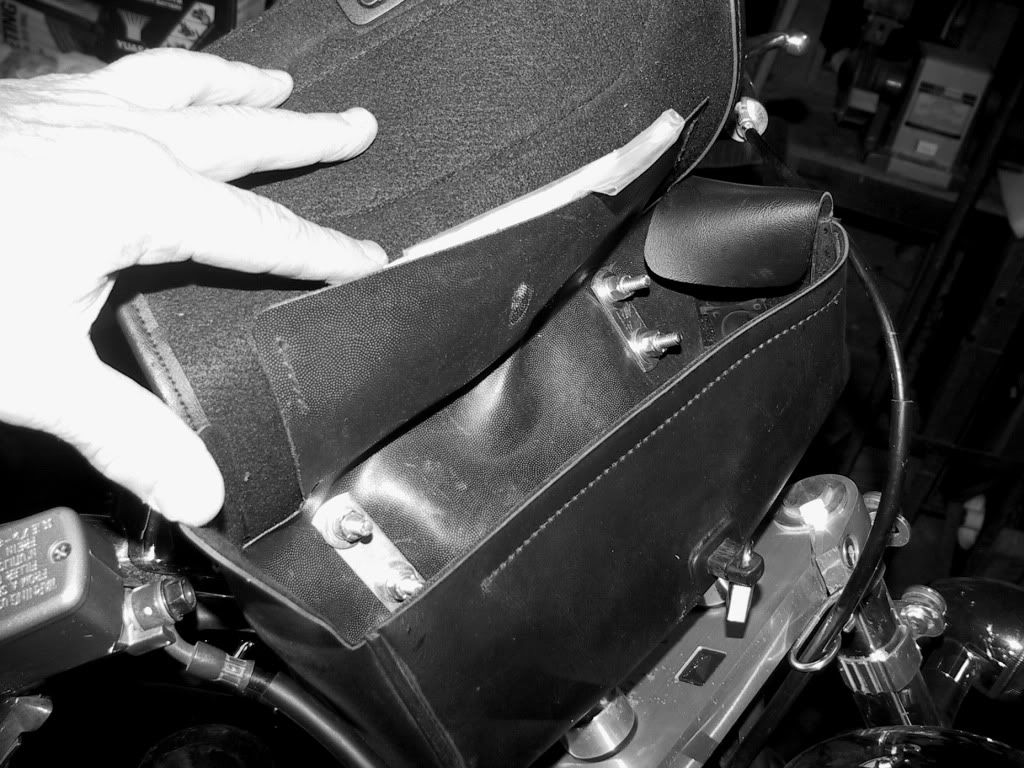 Stock Risers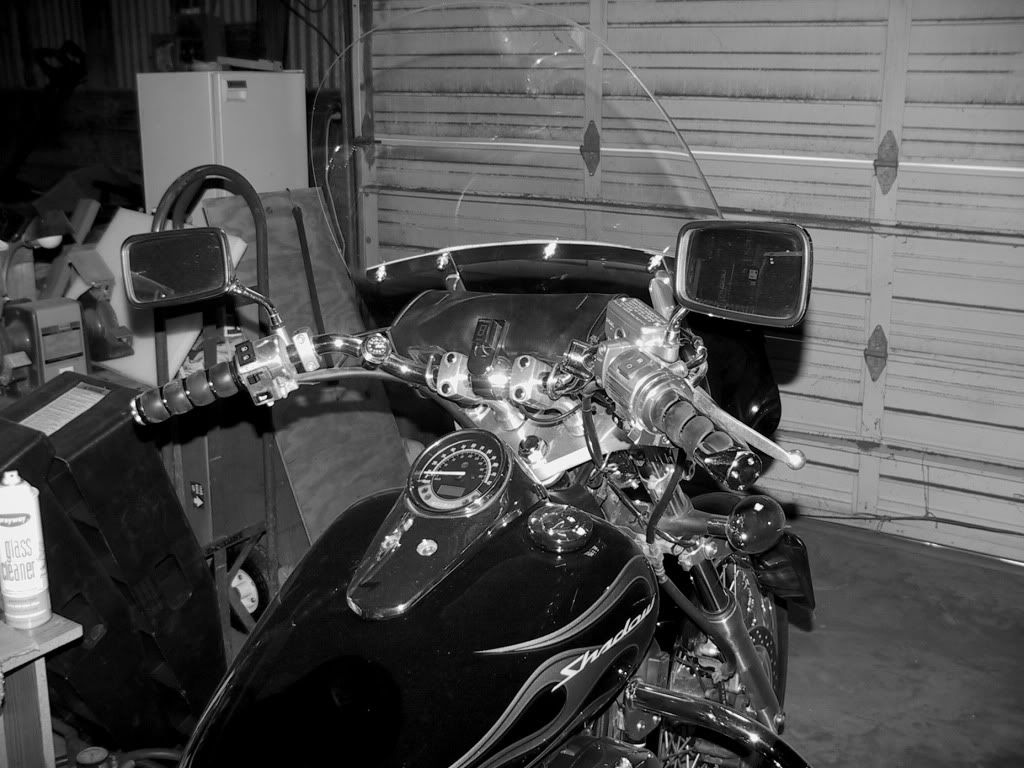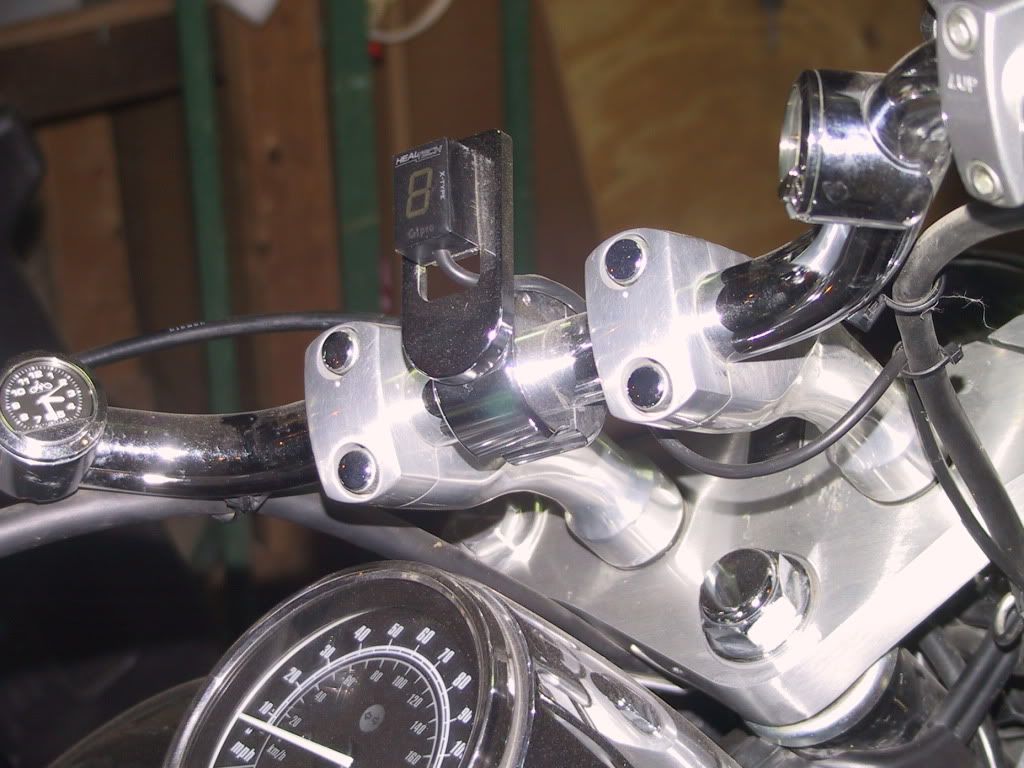 2 Protective Blankets in place - I am really paranoid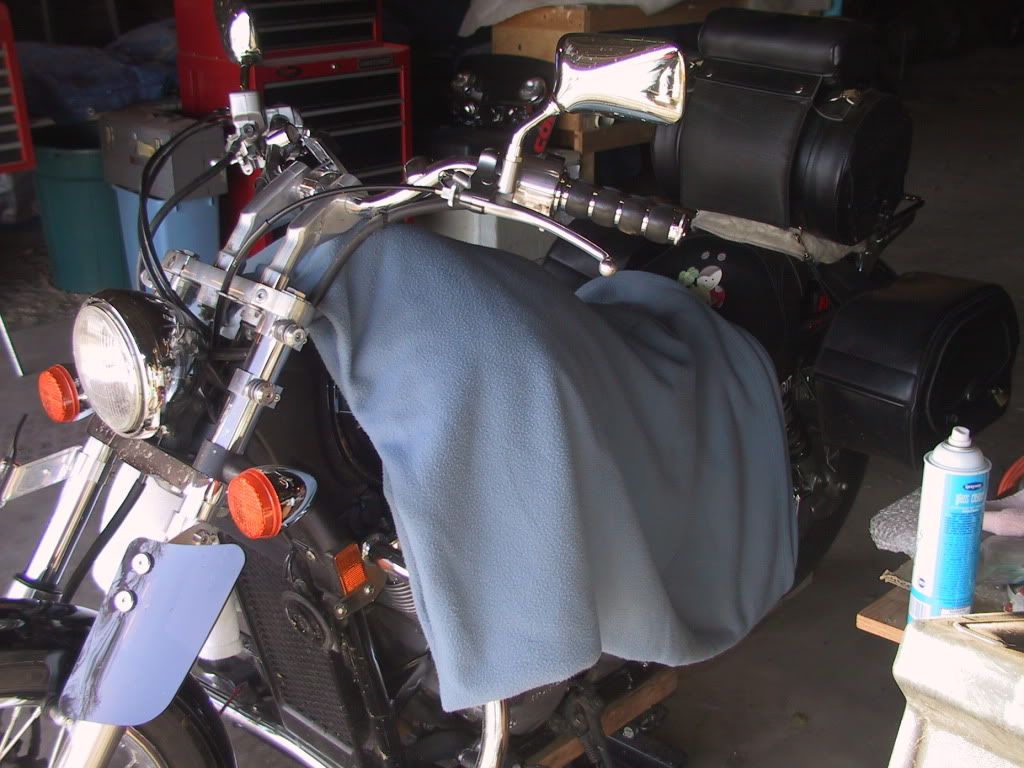 Removing clamp bolt inserts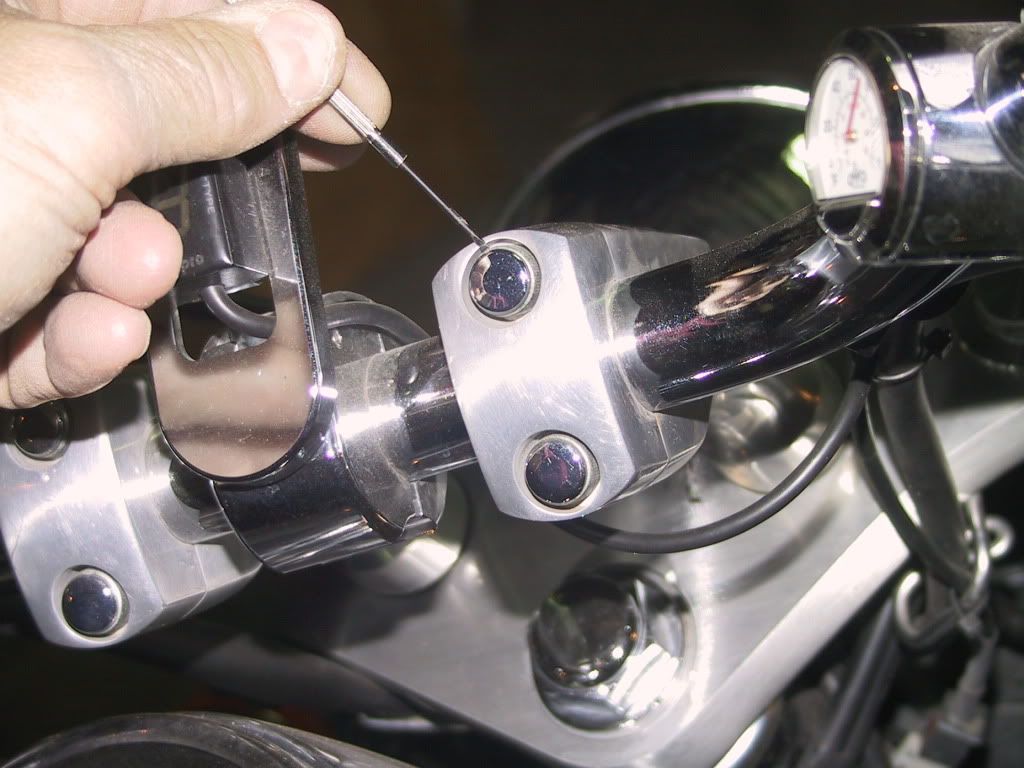 Riser clamps removed and Handle Bars loose and laying on tank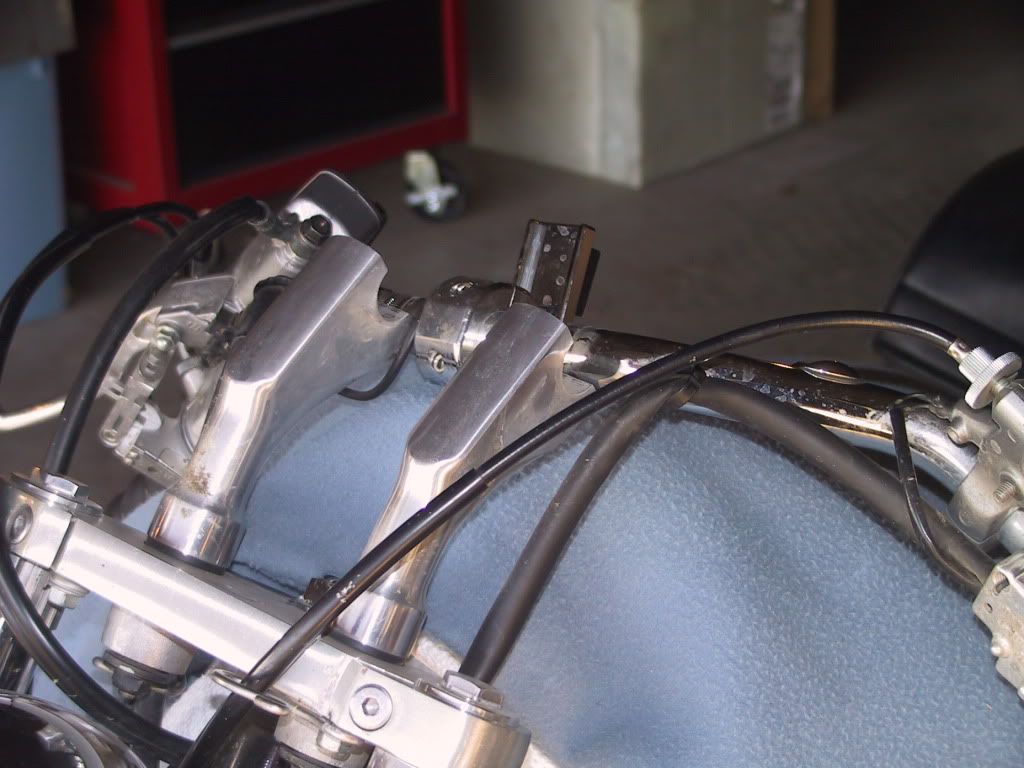 Risers removed and Steering nut removed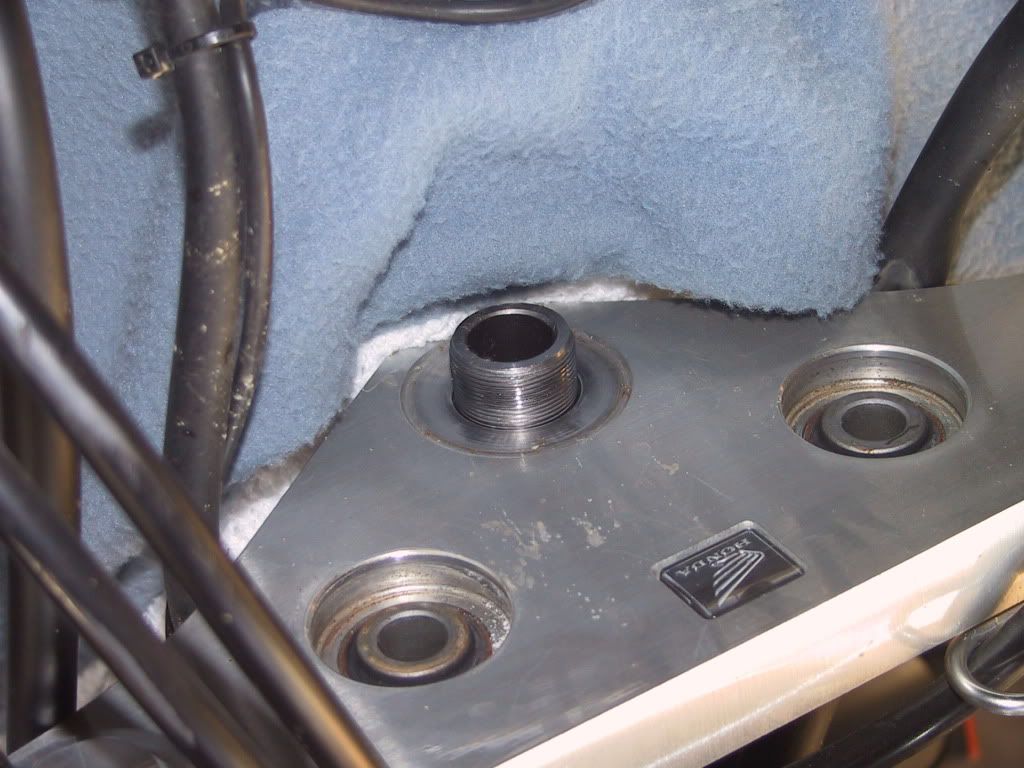 Clamp bolts on Triple tree loose and tree being removed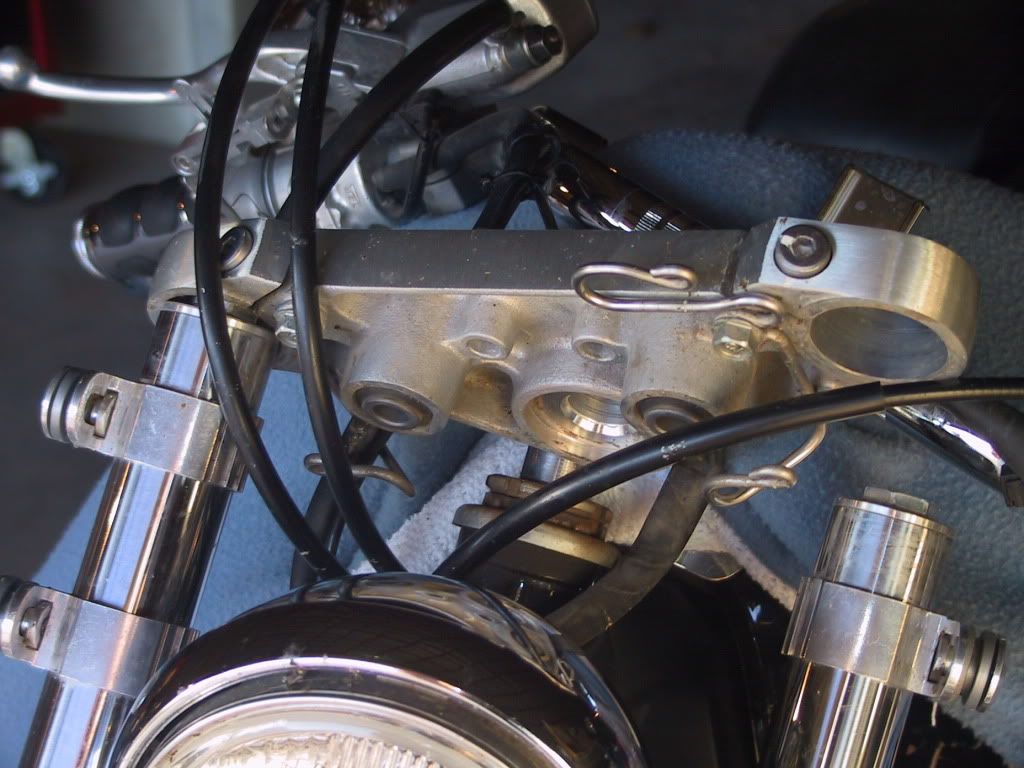 PhatRisers installed • Cables run behind the Triple Tree