My luggage Rack Bags were drooping over the end of the luggage rack pretty bad. When things got settled after riding awhile, and add the heat, it got even worse.
Now, I will give credit where credit is due. Epiphysis got a cutting board, and trimmed it to his luggage rack when I saw him in Indiana. That got me thinking.
So, we ordered a 6 ft. sub from subway at work today. Under the sub is a 5 layer thick strip of cardboard. Very sturdy. I took it home, and cut it a little over the width of the luggage rack bag.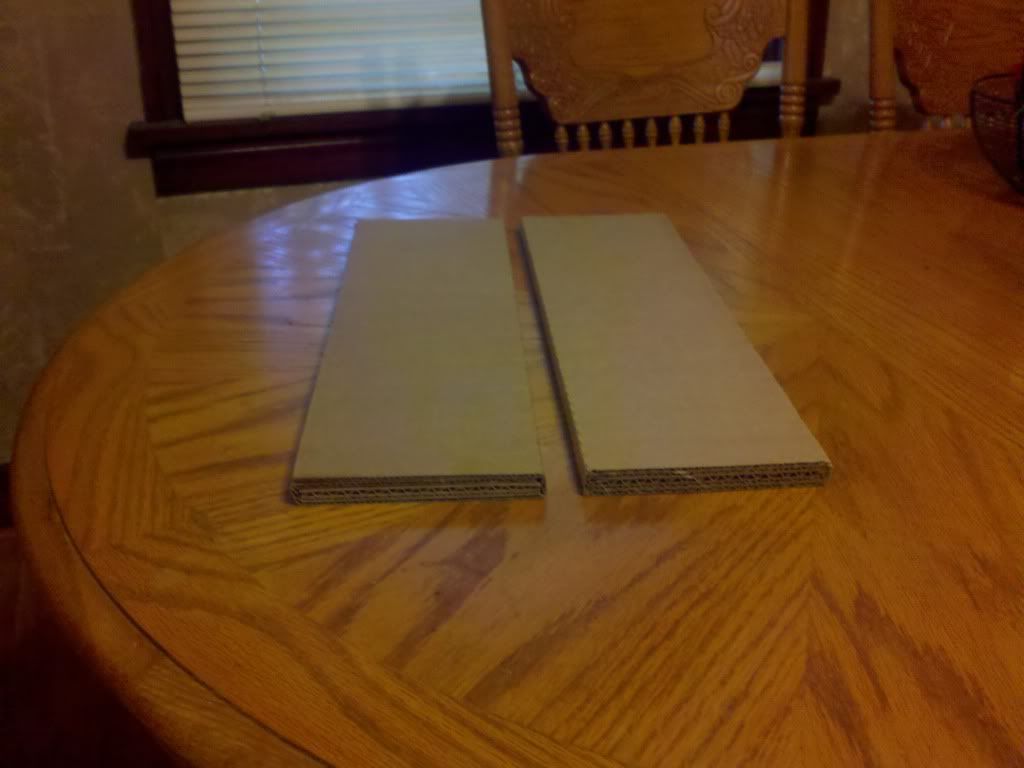 Wasn't wide enough in one strip, so what is a guy to do? DUCT TAPE!!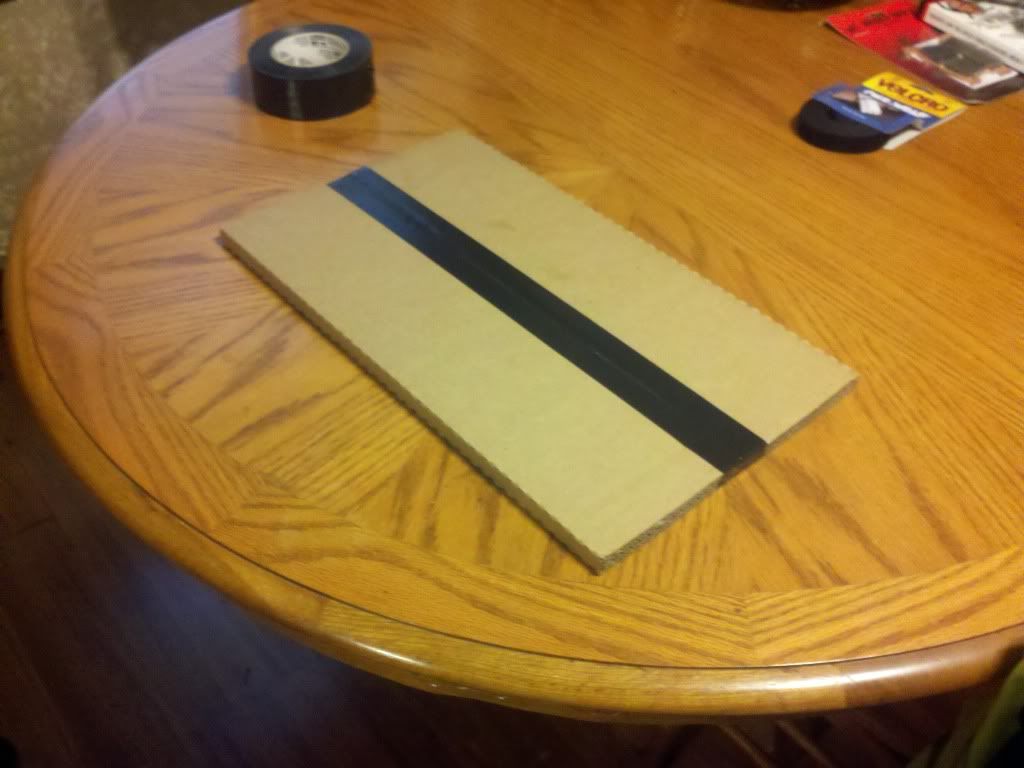 But no! Wait! Not a little Duct Tape! Lets make that thing Waterproof! (it is cardboard, after all!)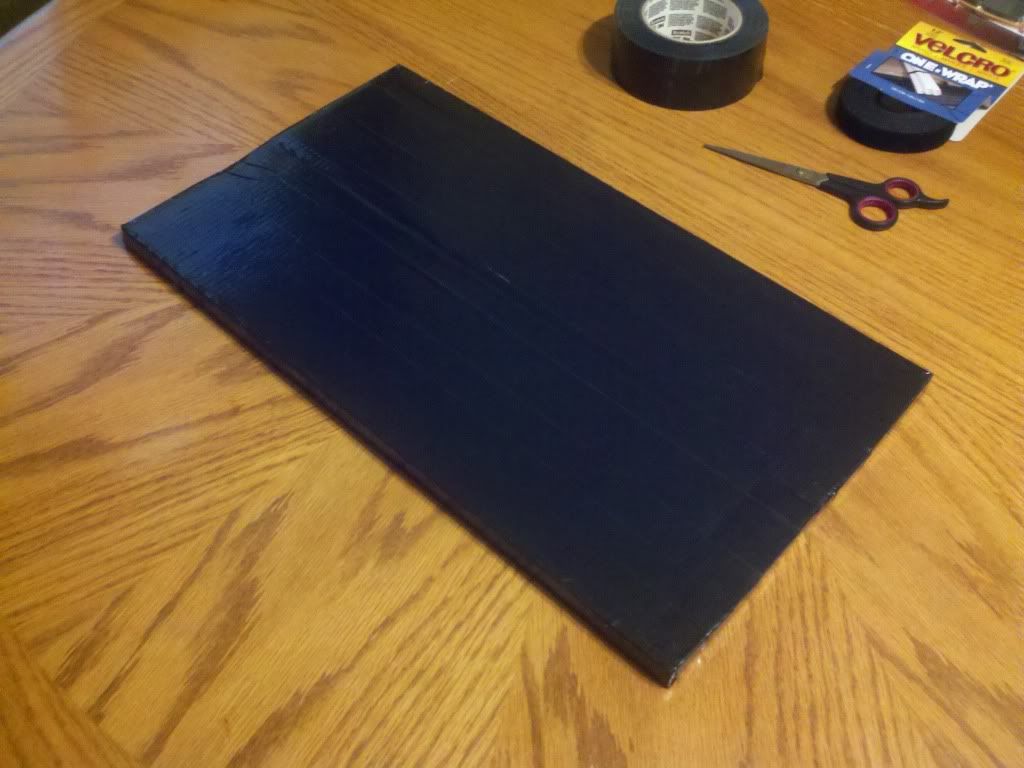 Got some velcro, strapped it to the luggage rack.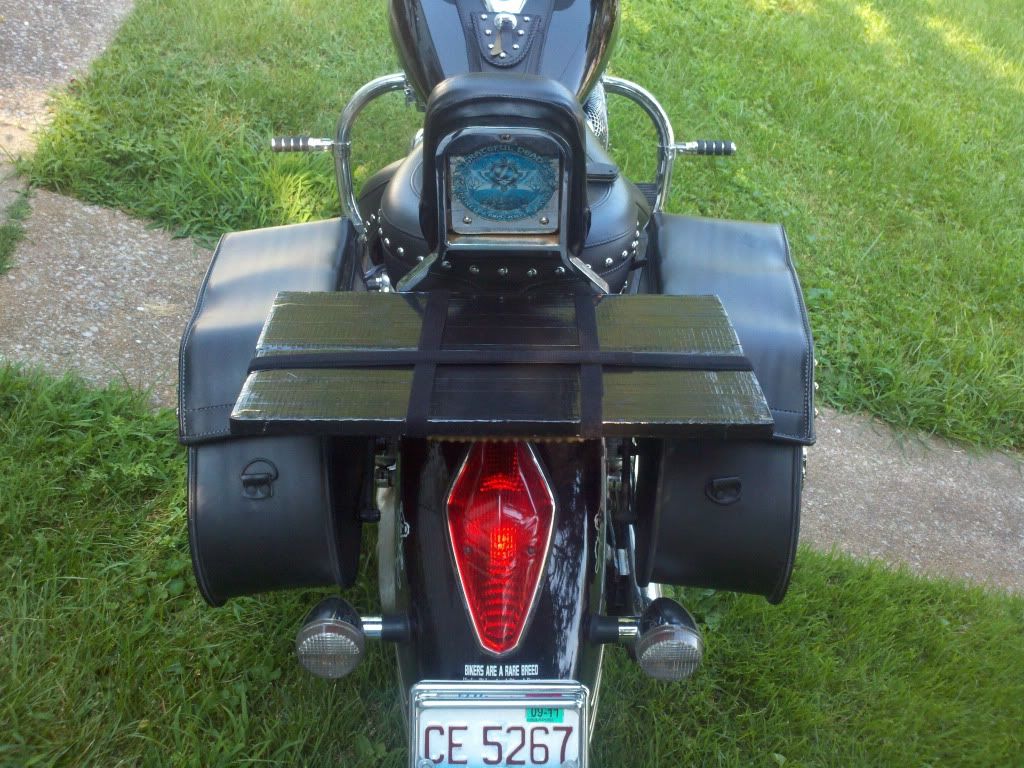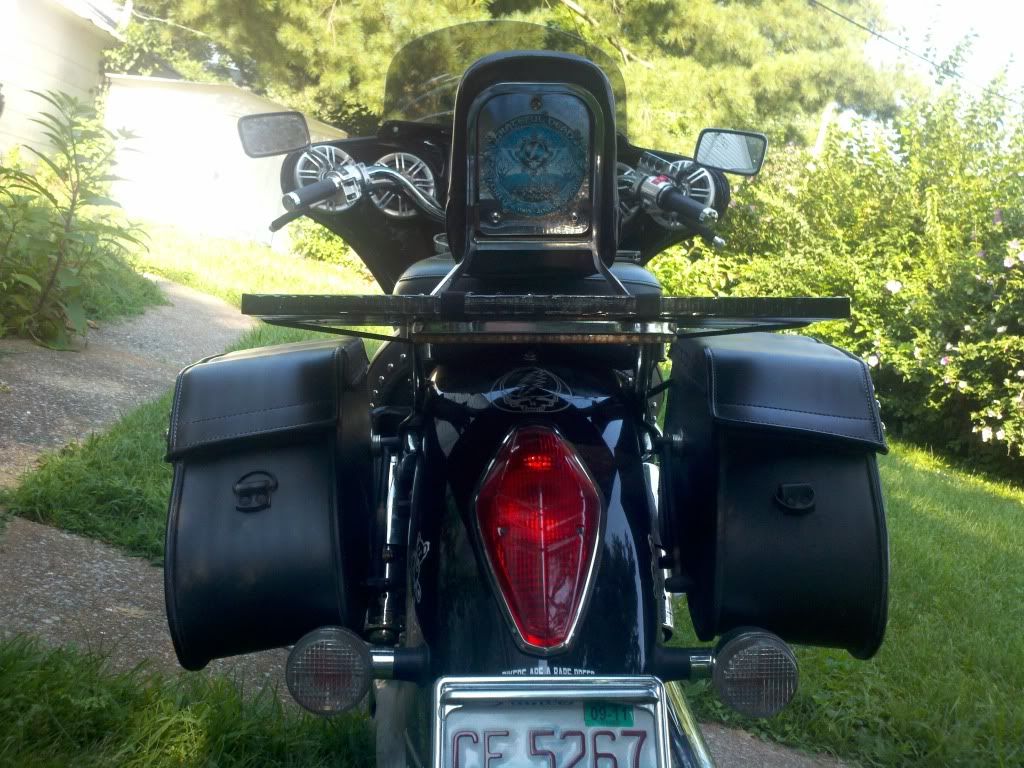 Bingo! One non-droopy bag!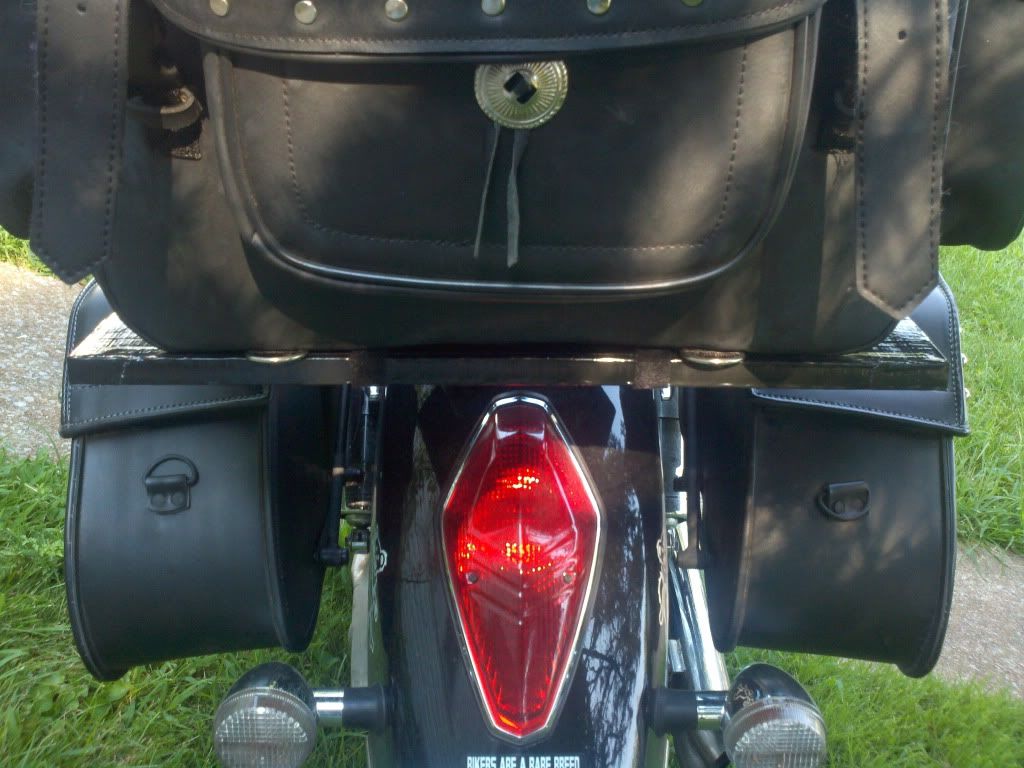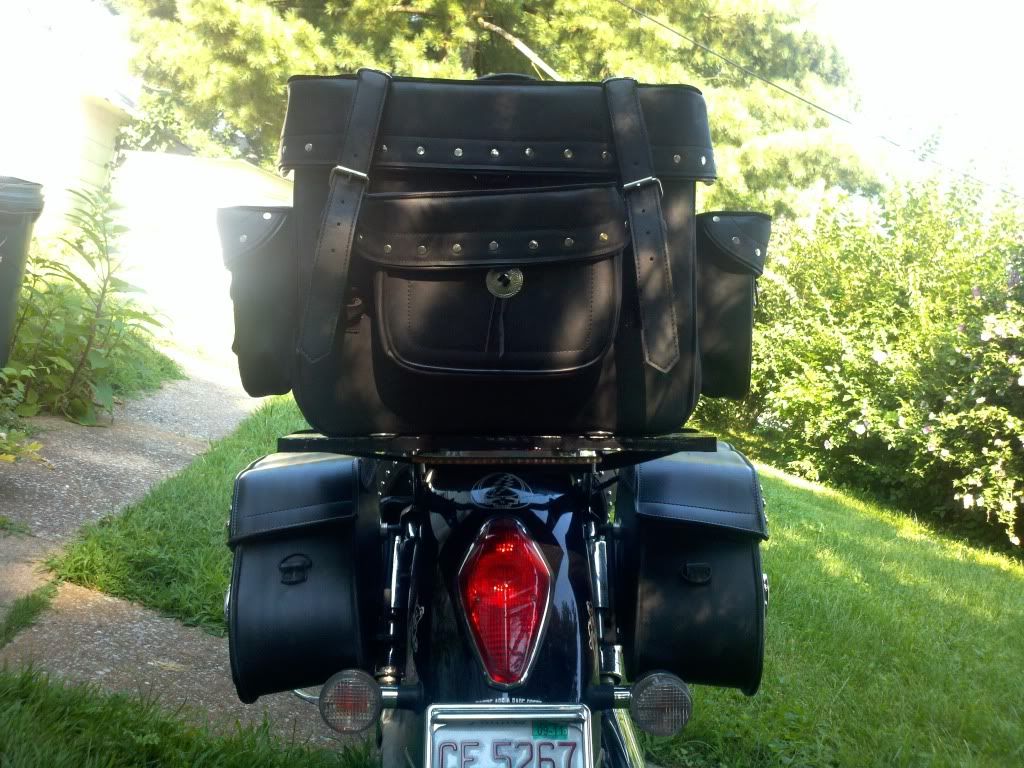 You know, I would think of this AFTER I buy a Tour Pak, right?
***Side note: This DOES restrict the opening of Hard Mounted Saddlebags. I can open mine about 45 degrees... enough to get in it, but if I have to pull out the tool bag or something big, its got to come off. Thinking ahead (I wasn't) I would have cut the corners to allow full access to the saddlebags.
All materials:
Sandwich board from Subway... I'm sure you could talk them out of one for a couple-few bucks... Call it $5
Duct Tape... Free. (Every man has Duct Tape for cryin' out loud!) Ok... $5
Velcro Straps... $8
Total Mod Cost: < $20
-Gonz