Discussion Starter
·
#1
·
After talking with my buddy Wayne he told me what product that he used to seal his spoked rims I decided to do a write up as I did my second set of rims.
Here is what the rim looked like before cleaning.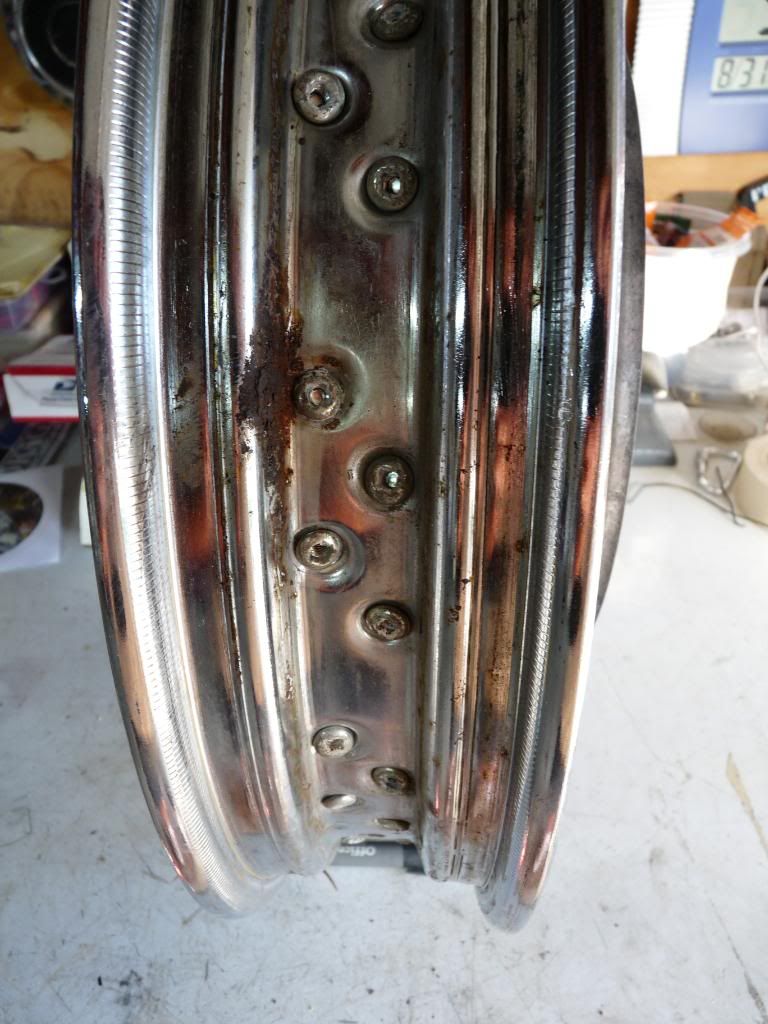 Here are the tools that I opted to use for the rim cleaning. The saftey Galsses are a must actually a face shield would really be ideal. The gloves are also a must as while using the 4" wire wheel will eject a lot of little steel wires at a high rate of speed.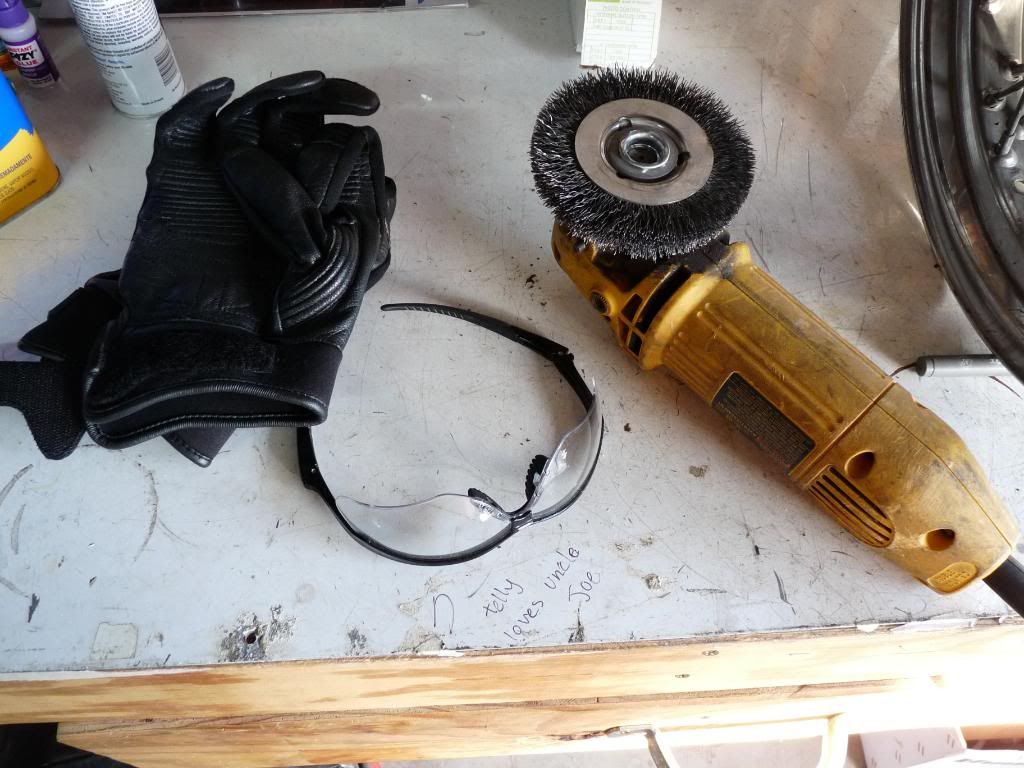 Here are few of those wires left in my t shirt, a shop apron probably wouldn't hurt.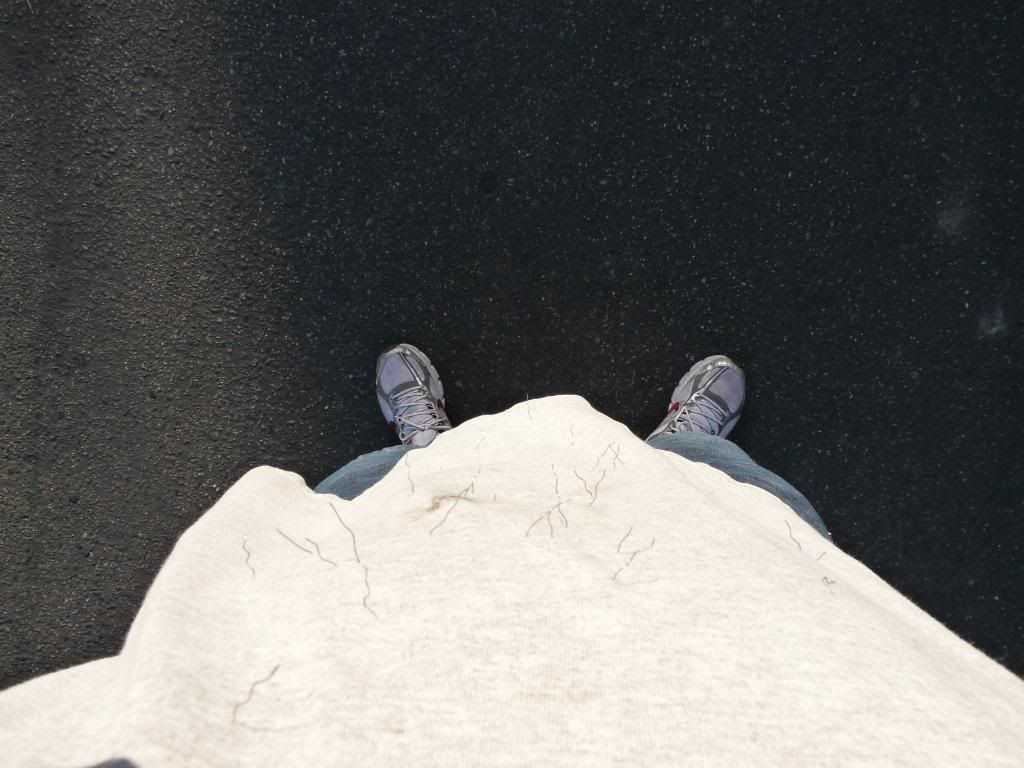 Getting the rim reall clean so that there is no loose rust and making sure that the sealant will actually stick to the rim is important so after the wire wheel I wiped down the rim with Acetone.
Remember the cleaning is really important take your time and do it real good.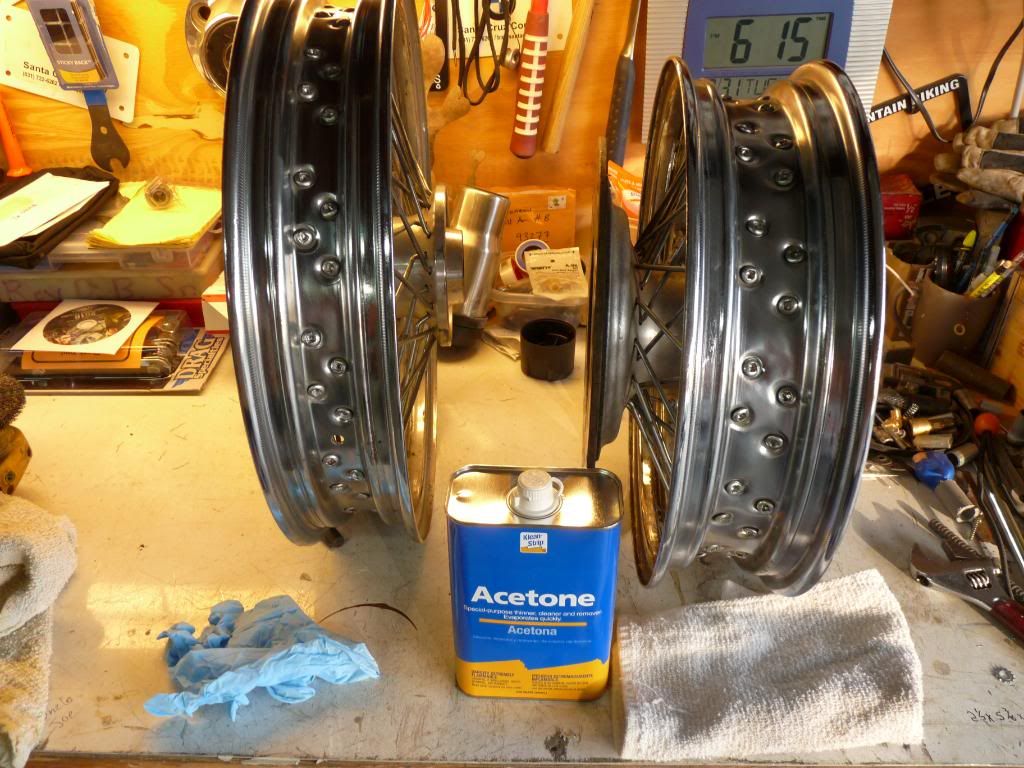 Here is a picture of the actual tube of sealant that can be found at your local marine store for around twenty bucks.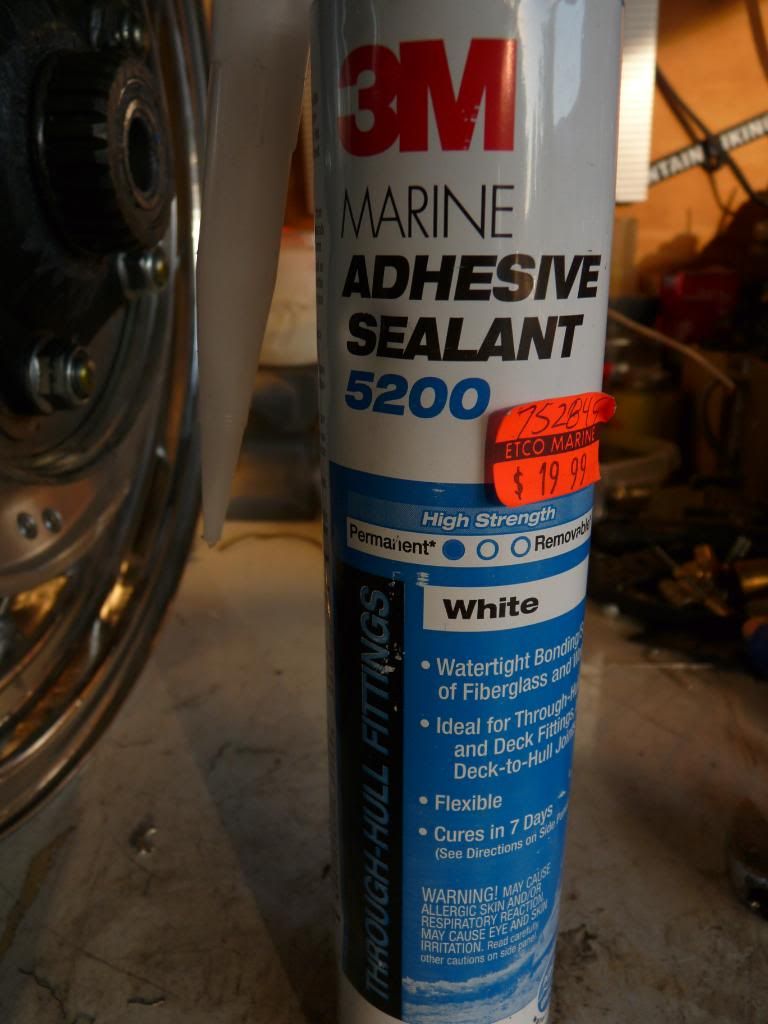 Now is the time to install you valve stems I opted to go with the steel as I have had a rubber one fail. These steel ones are availible at Jake Wilson for about two bucks apiece and I use the DynaBeads for my balancing. Now I did have to drill the spoke holes out a little ti=o get the new valva stems to fit correctly.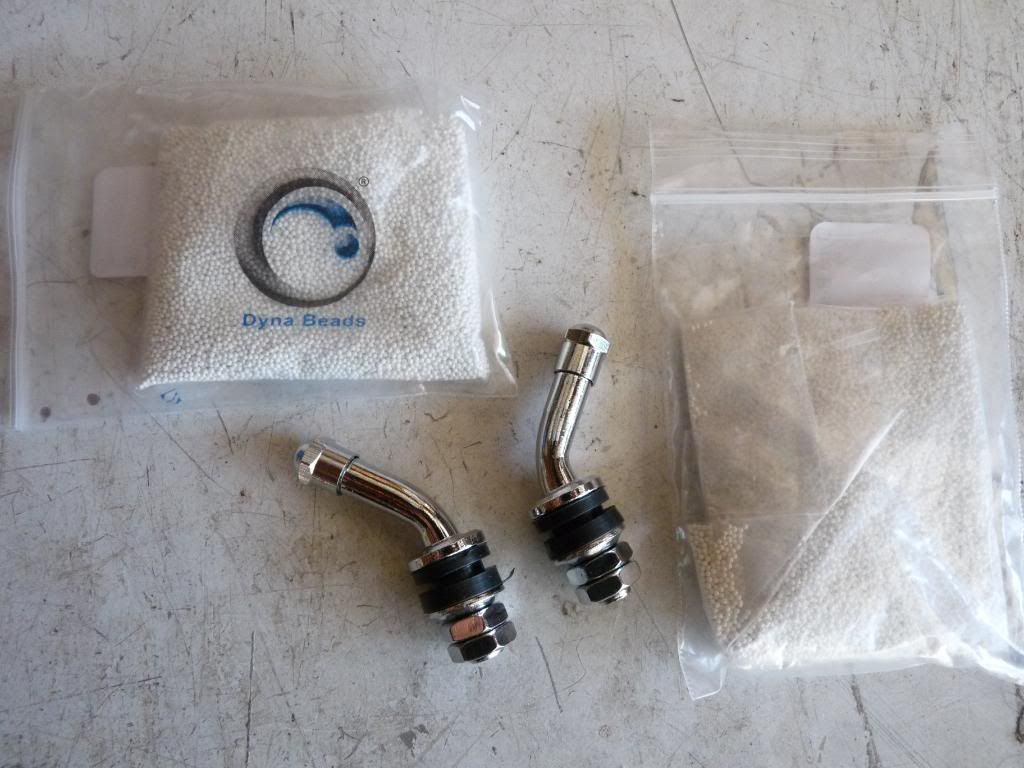 The sealant is really sticky and does not clean up to easily so I wear latex gloves and found that these plastic trowels that I got a home depot can be cut to the correct width and then tossed when you finish.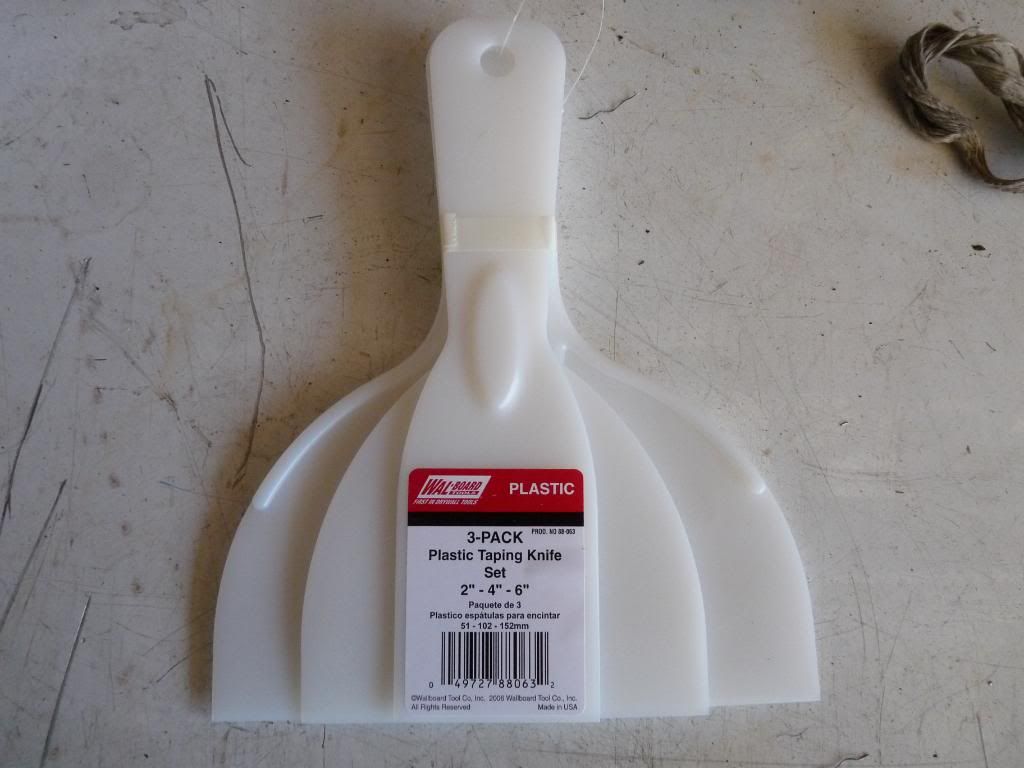 I start by putting sealant on every spoke nipple making sure that I totally fill them and leave no air bubbles.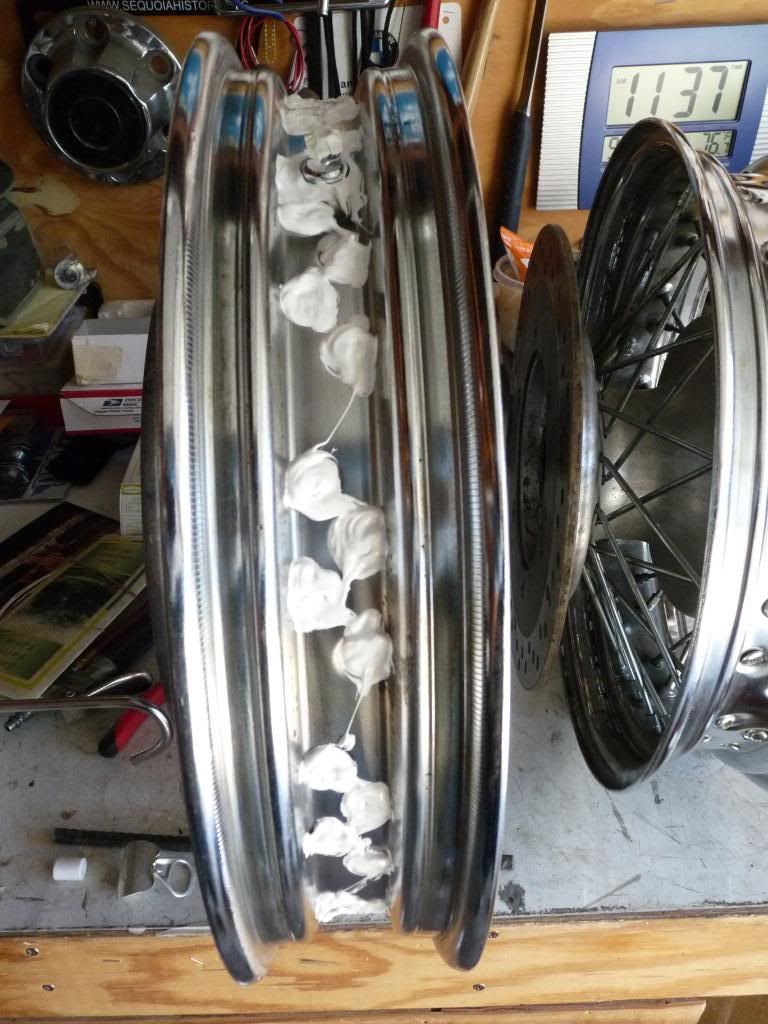 Then I apply another layer before the first coat dries and use the trowel to smooth it out and get a uniform layer all the way around. Do not mess around while doing this because if it starts to set up it will be a pain to get a uniform layer.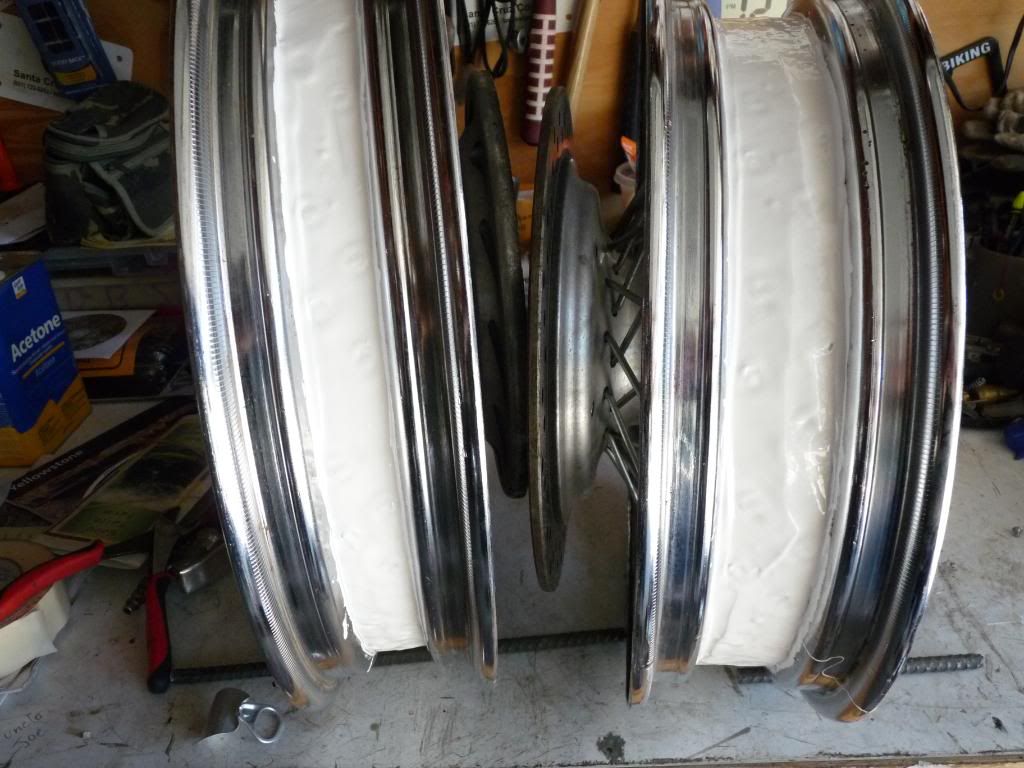 After I let it sit for 72 hours then I reinspect it for any holes in the Sealant that will allow air to leak, if none are present the I put the rubber rim strip back on the protect the sealant and mount the tire. Once the tire is mounted I go around and spray all the spoke holes with Windex, if there is a leak it will bubble up.
This is a rather easy process that will allow you to go tubeless.