Discussion Starter
·
#1
·
A few weeks back I put an "R model " rear fender on my 1300 "C". The conversion was simple enough with bolt on parts including new longer "R" fender rails, but it left me without saddlebags. On my "C" I used Easy Brackets to mount my saddle bags, but after the conversion the "C" Easy Brackets didn't fit because the new "R" Fender Rails are longer than the "C" rails and subsequently the "C" Easy Brackets slots wont line up with the " R" fender bolts.
Well, first I went to Lowes to buy about 50$ worth of stuff that I knew wasn't going to work...so I scraped that Idea. I then turned my attention back to the "C" easy brackets to see if they can be modified to fit the new fender bolt location. After measuring and re-measuring I realized that with some precision modifications new slots can be cut into my "C" Easy brackets to make the Fender Bolts line up...
First I made a cutout of the Slots on Blue Tape and lined up the new location....then used a permanent marker to trace out the cut-out...
Next to Drill baby Drill... I laser lined up the center and drilled out the two major portions of the slot...
After the two major portions of the Slot were drilled out, I used a cut-off wheel on a Dremel to remove the material in between the Holes...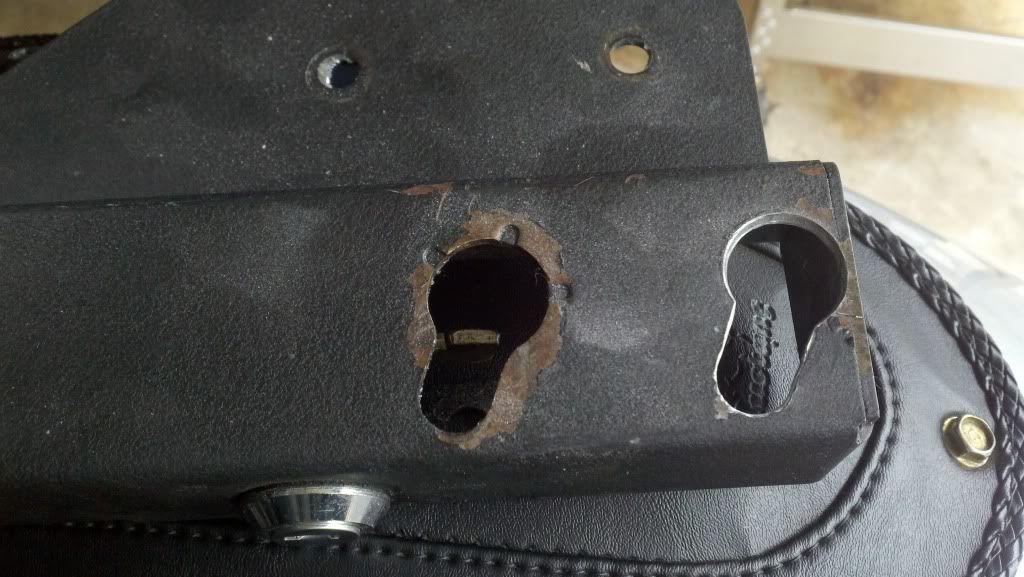 Now a quick test fit...
...The Next thing that had to be done was to move the Lock over to the new hole....the lock uses about a 1 square inch hole that needed to me lined up and moved over....and the old lock hole needed to be plugged up....
....And then on to Prime and Paint.....I sanded the Brackets down and primed them (No Pics---sorry) and then painted them with a Hammered Finish Black Paint....
...Notice the new square hole on top for the re-located Lock and the new Plug for the old Lock location was test fitted....
...I also needed to some more grinding around the holes for a perfect fit....and a repaint after the little bit of Dremeling...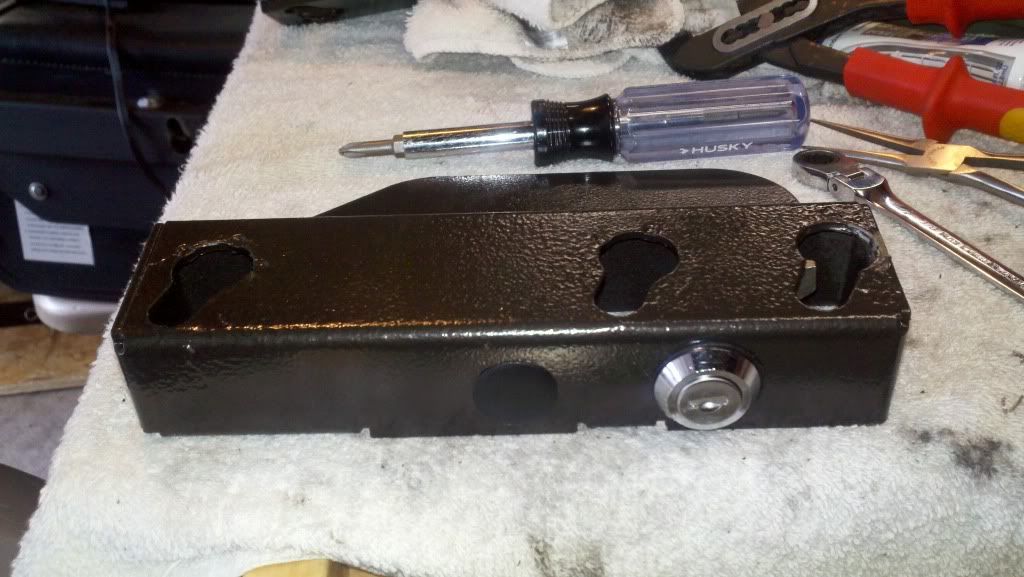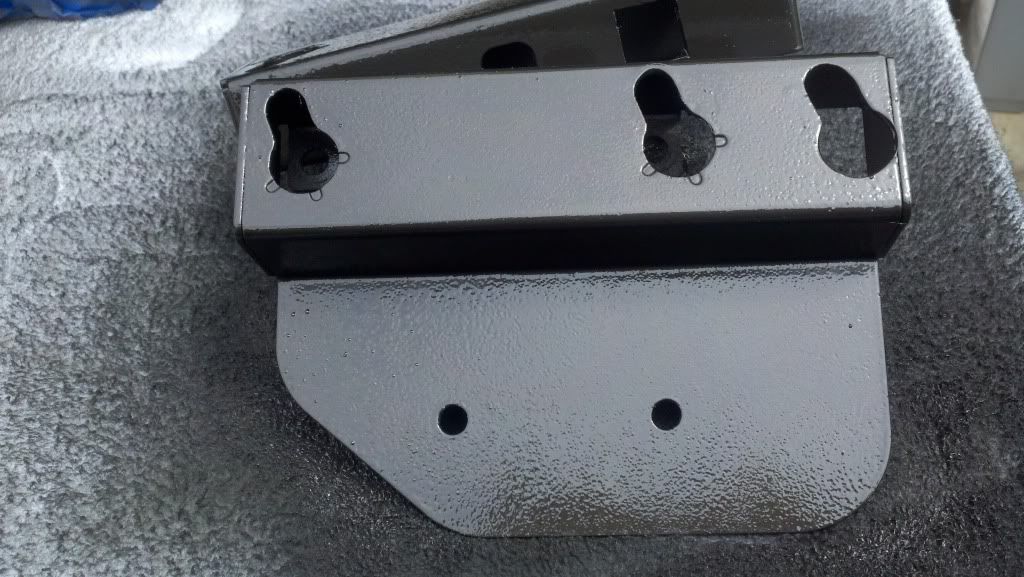 ...All done and ready for final assembly...
...This mod saved me over 150$, by not having to Buy new easy brackets made for the "R" model....this is just to show what a little ingenuity, some fabricating skills, and patience can do when your faced with a dilemma...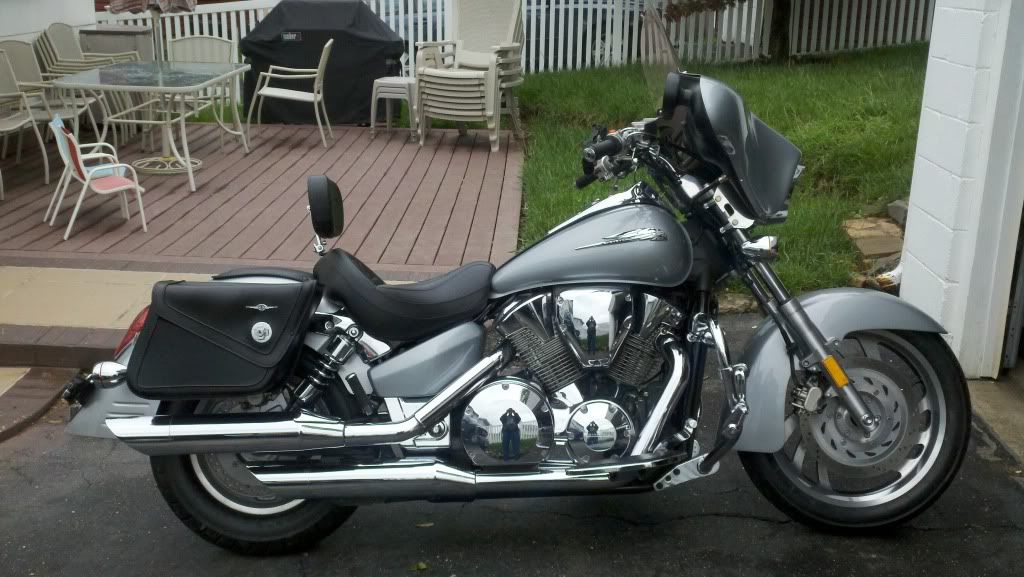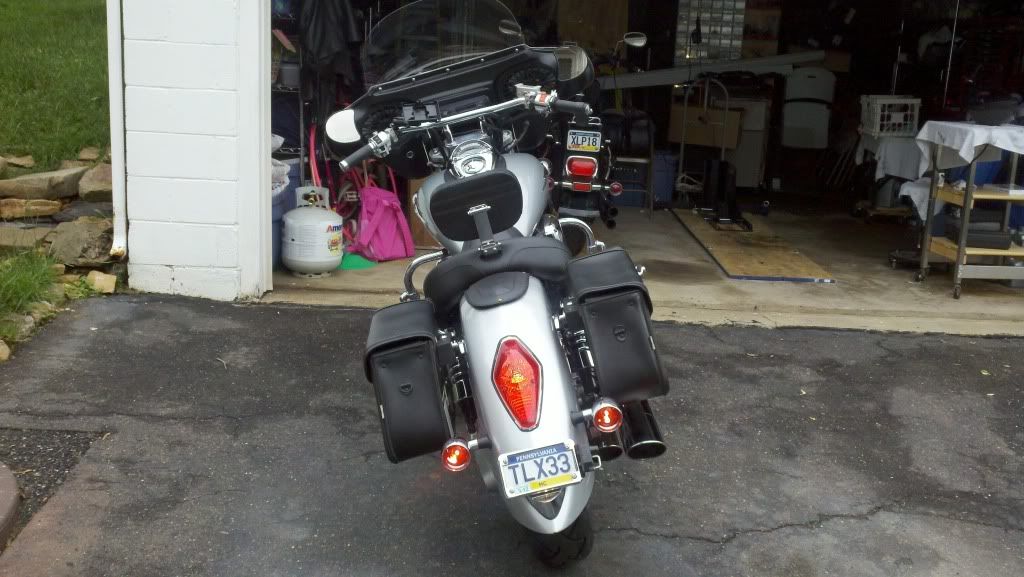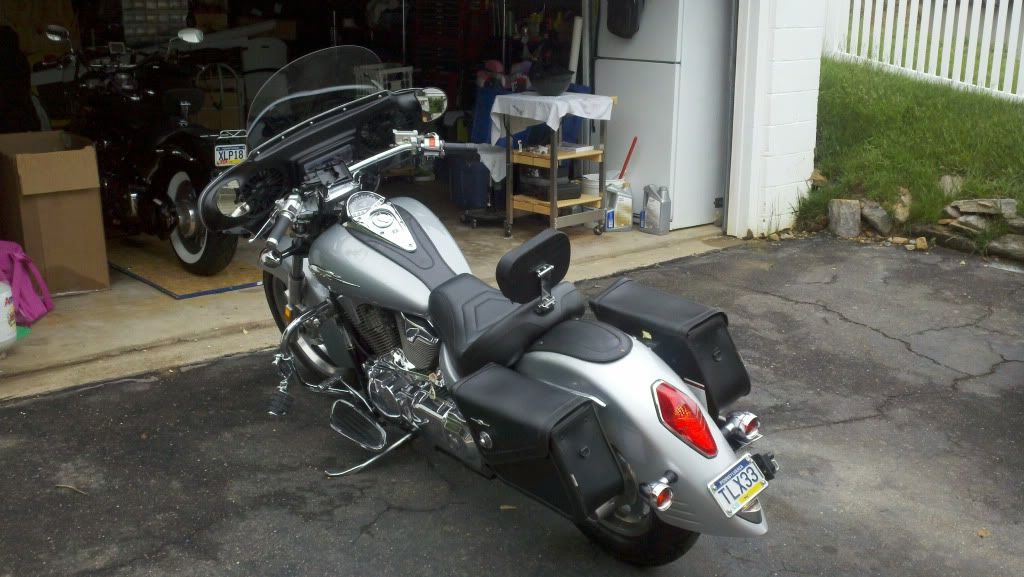 Take Care...
Joe