Discussion Starter
•
#1
•
Being the first one went so fast lets do this again with a twist to keep it going until Christmas.
The prize:
http://www.cyclesparks.com/Brake-Flashers.php
Only posts in this thread count Don't PM me.
This thread will be the main thread and is open to members of the cafe, VTXOA, Stumpwerx, and Favorite Roads forums.
Here's the catch...
This will run from 12:01 Dec 16 to 11:59 Christmas day CST.
There will be a drawing held to choose the winner. Name to be picked at random.
You must give to get in the running! So what I mean is you offer a part, service, gift, or whatever to someone and in return your name gets put on the list here to win. Or you can nominate someone else to be in the running instead of yourself.
All offers/gifts must be given during the time frame listed above.
You will need to post a link in this thread showing that you gave a gift. Your name will be chosen by default if you don't nominate someone else.
There is no limit on how many times you enter.
If your nominated and don't want this for any reason please post your wishes to be taken out of the running.
The flasher will be shipped out in January!
If you don't like that I've included other forums or my rules then don't play. :drunk:
Merry Christmas!
X'N
Here's a video of the flasher in action on my bike.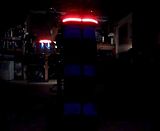 People in the drawing! Thanks to all!
1. BigX