Discussion Starter
•
#1
•
I'm giving away one of my brake flashers.
http://www.cyclesparks.com/Brake-Flashers.php
Here's the catch...
You can't ask for it. 3 people here have to say you deserve it
The first one to have 3 people nominate you wins!
Only posts in this thread count Don't PM me.
If your nominated and don't want this for any reason please post your wishes to be taken out of the running.
This will work on most any bike and I can wire it different ways for you....
Deadline ends on Christmas day and item will be shipped out in January!
Merry Christmas!
X'N
Here's a video of it in action on my bike.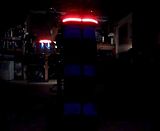 Mods if this is a violation in any way please delete this thread.