Discussion Starter
•
#1
•
Got home safe & sound from Florida. Trailered the X 2400 miles with no problems to it. I did develope car problems on the way, transmission torque converter clutch started acting up on the way down. Kept slamming & skipping in & out of overdrive. I knew it would be time consuming & probably expensive to get fixed on the road so I managed with the intermittent issue by maually shifting the trans. Hoped & prayed it wouldn't lock up completely. It did take a toll on my gas mileage but I made it home. At one point I was messing with it & thinking if it went out should I have it fixed or buy a new car & be on my merry way, thank goodness I didn't have to make that decision.
Rode Monday afternoon to the Fort Myers Beach area.
Rode with jrsain & a group of his regulars on Tuesday. Thanks Jerry for including me, it was a fun time, good lunch & nice ride to Port Charlotte.
Rode Wednesday with GeneticVTX. Thanks James for the tour & a great ride all around Pine Island. You are a fine young man. I know you don't want to hear that gibberish but that's what us old folks say. Say hi to your Dad for me. Jerry joined us as well but had to leave early for his Thanksgiving Day holiday trip out of town. Thanks again both of you.
Rode Thursday morning to Sanibel Island before loading the X back on the trailer for the trip home on Friday.
All locked down & ready to roll.
Pine Island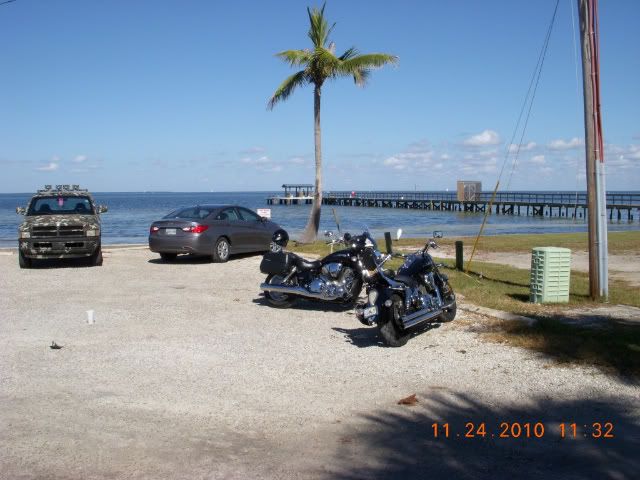 Fort Myers Beach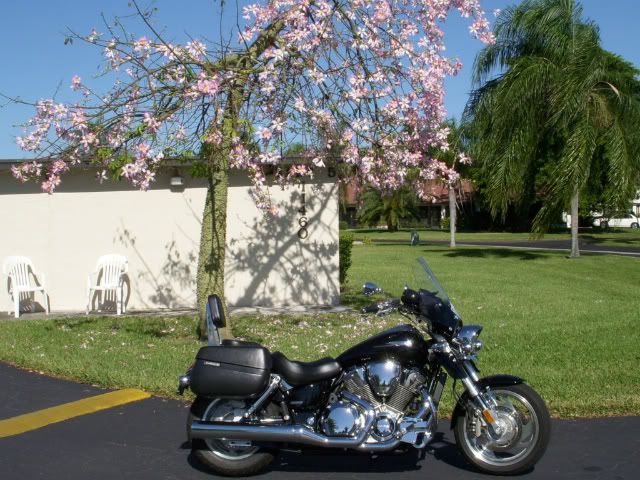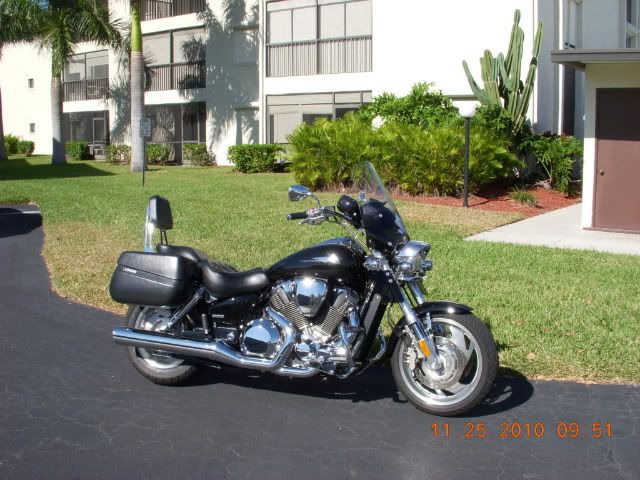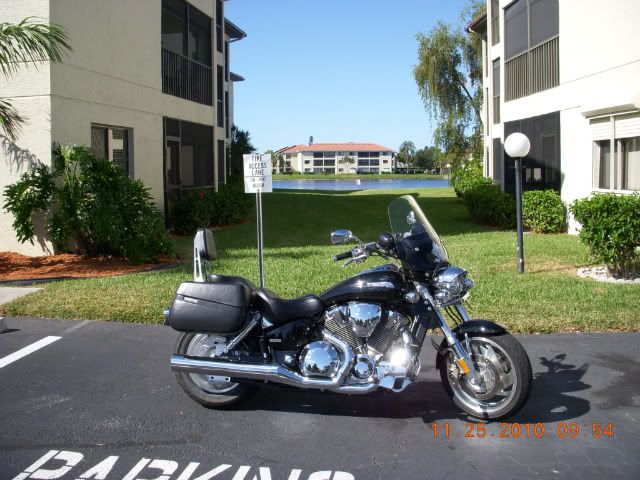 Sanibel Island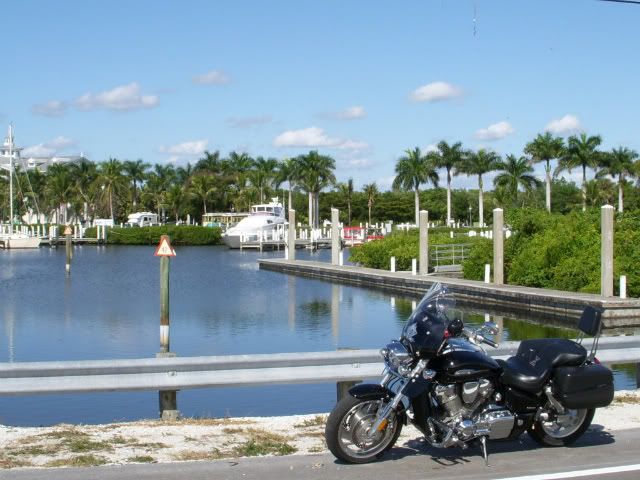 My apologies to Wanderingbear. I had a ton of family commitments and with the addition of car problems I headed home a day early, just in case. I wish I had the time to make it to Frostproof, hopefully next time.