Discussion Starter
•
#1
•
Had a really great day today...Spring finally decided to show up here on a weekend with no work..
I got to go for a ride and had commited myself to a Bike Show today (our local Eagles Club)...I met the Club President at the last bike show and he asked me if I would bring my bike...
Last minute decision to put on the EGA Spyker airbox...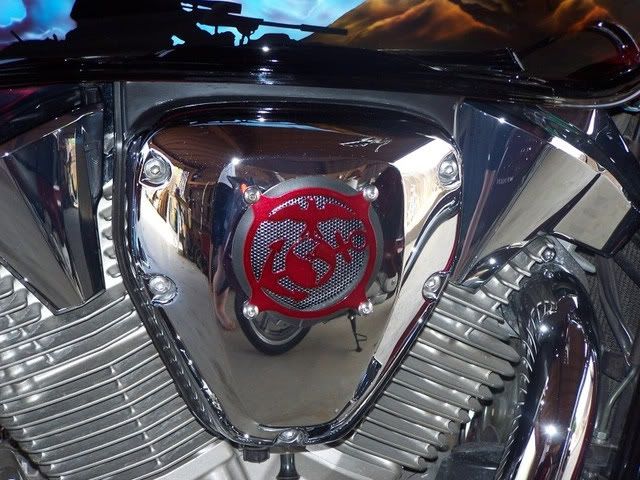 Got lots of compliments and gave lots of "Thanks for your service"..
Funniest part of the day was a dad who had his little boy (4-5 yrs old) and walked up to my bike and in a very confident voice said "Oh look, a fatboy"...I did not say a thing (no need to mess up his father/son time)...his back was to me as he came around the back and saw HONDA on the passenger seat...I know he noticed, but he did not skip a beat and kept on walking to the next bike...BTW, I was the ONLY Honda there amongst the 30 or so HD's, and this is what I brought home with me..
All in all a pretty good weekend...:choppersm