·
Cafe Founder & VTX lover
I've got to get new pipes and found a deal on a new set of Roadburner Velocity 2 -1 pipes for $350 but they are black....everywhere else they are $550-$650.
Here's what they look like on a VTX
Here's MY VTX: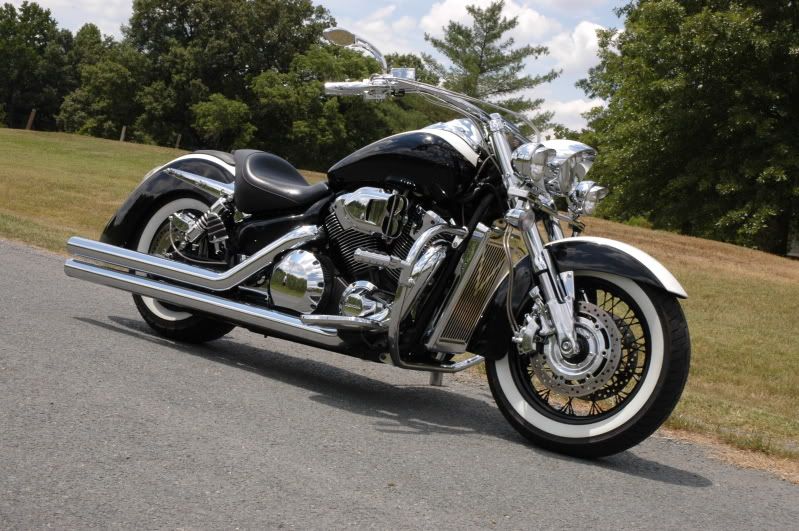 Trying to figure out how they would look....anyone able to photoshop that in??? Lol, opinions??